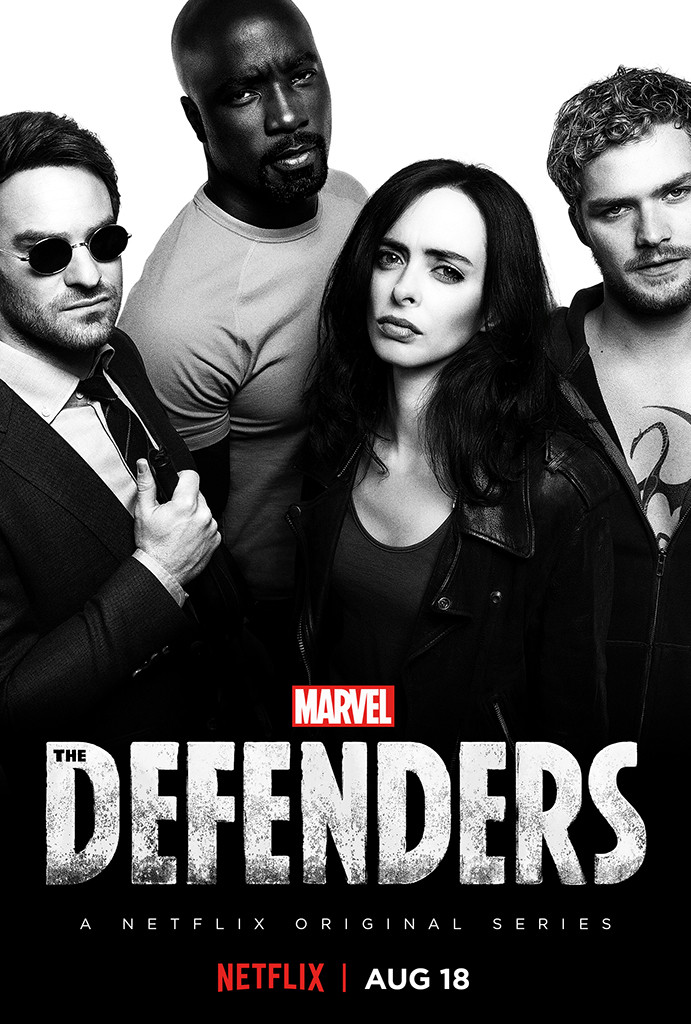 Netflix
If looks could kill...
Consider this our official petition for outtakes of the shoot for the new key art for The Defenders, because we are buying whatever these heroes are selling and we need more.
Netflix's newest Marvel outing, which puts Luke Cage, Daredevil, Jessica Jones, and Iron Fist all together for some serious crime fighting (or elevator riding), doesn't debut until August, but it's not hard to tell that this is going to be a good time, especially if this key art is what it always looks like when you get Mike Colter, Krysten Ritter, Charlie Cox, and Finn Jones in the same room.
It's like they're staring into our soul, and we will happily let them continue to do that all the way until the show finally premieres.