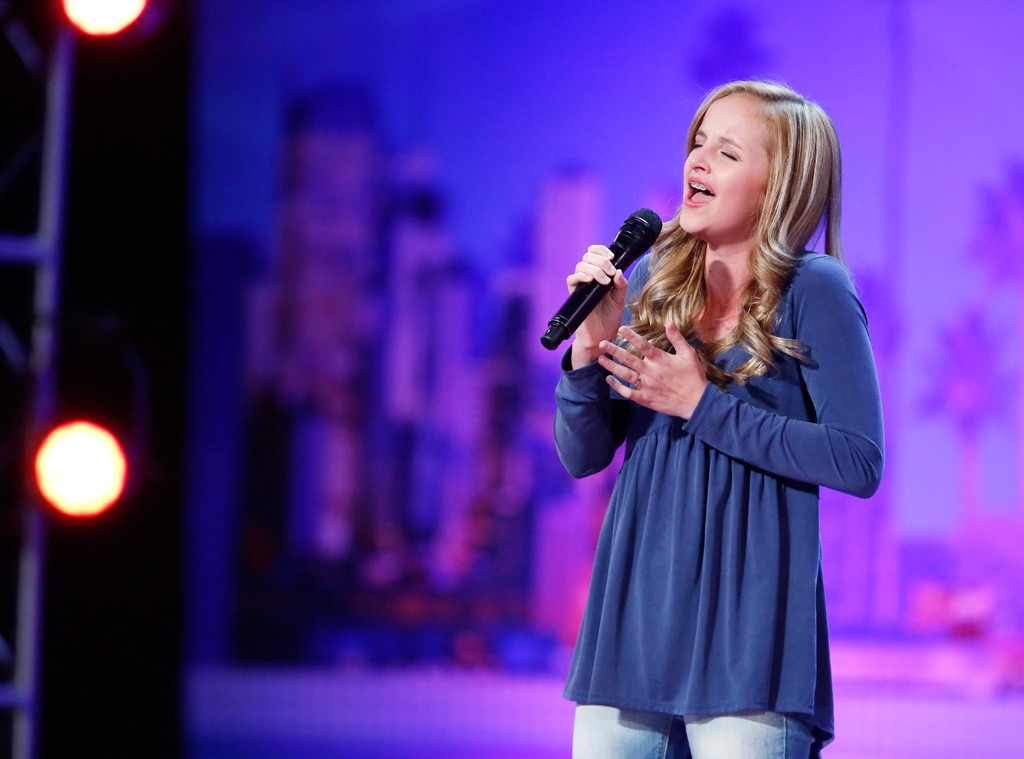 NBC
Grab the tissues, you're going to need them after watching Evie Clair's America's Got Talent performance.
The 13-year-old singer from Arizona took to the stage to sing "Arms" by Christina Perri, but there's more to the song for her. Evie told judges Simon Cowell, Mel B., Heidi Klum and Howie Mandel that the song was dedicated to her father, who is battling Stage 4 colon cancer. Her father was diagnosed a year ago and was given a 5 percent chance of survival, yet he continued to work to support the family, she said.
"Tonight, I'm here to sing for him," the teenager said through tears.
"Arms," the song she picked, is pretty significant to her family.
"When my dad is having rough days, I go into his room and sing him this song to help him feel better and just to give him comfort and strength to continue fighting," Evie said.
"I get it," Cowell said. "Evie, you've been really unbelievably brave in what you've told us tonight."
Host Tyra Banks brought some water to the teenage singer to help calm her down before she launched into the vocals that put a smile on Cowell's face and got the audience on their feet. Her mother and father stood nearby off-stage and watched the performance.
How many tissues did you go through? We warned you.
Light Balance, a group of dancers that received the Golden Buzzer treatment for their performance, also wowed the judges.
"I'm amazed by you guys," Banks said. "Was this not incredible? Like, crazy good. It blew my mind good. I feel you guys so, so much." Then Banks hit the coveted Golden Buzzer and sent Light Balance all the way through to the live rounds.
America's Got Talent airs Tuesdays, 8 p.m. on NBC.
(E! and NBC are both part of the NBCUniversal family.)