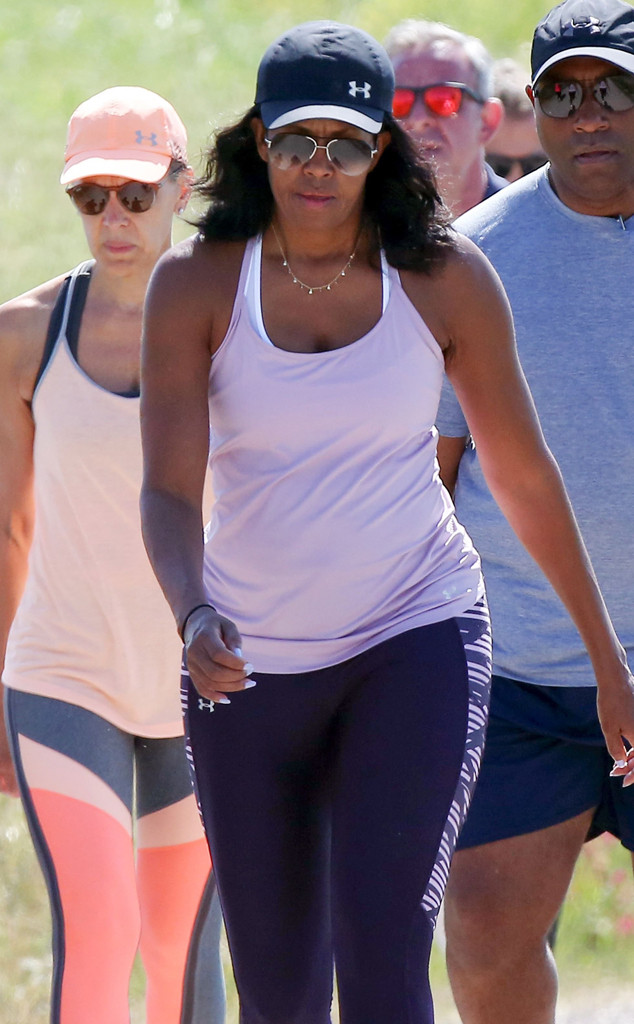 ToscanaPhotos / BACKGRID
Michelle Obama just gave us some fire fitness motivation.
Even though the former first lady is one very busy lady, she explained to her fans and 14.6 million Instagram followers how she stays motivated to keep healthy and fit...her friends!
She took to the social media platform to share some fitness photos and explain, "When I was at the White House, I often hosted bootcamp weekends for my close girlfriends. It didn't matter that we were all at varying fitness levels. Our bootcamp weekends were a reminder that if we want to keep taking care of others, we need to take care of ourselves first. And even though I'm no longer at the White House, I've continued this tradition and wanted to share some photos."