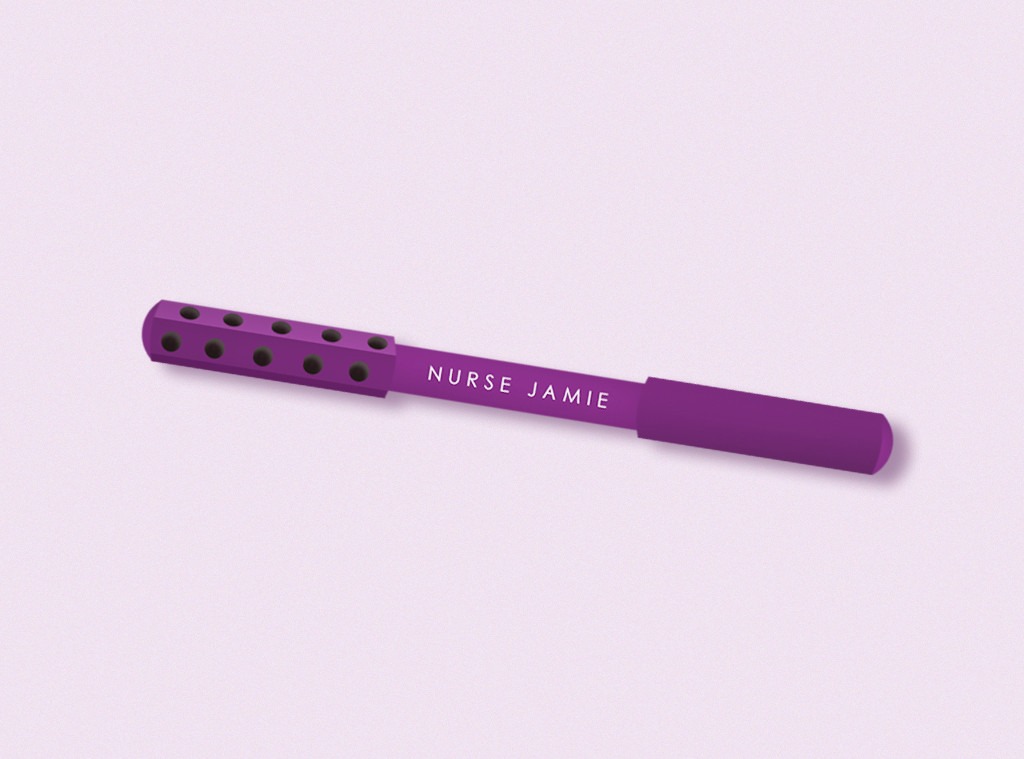 For as long as I've been alive, acne has been a real life issue for me.
Over the years I've done it all (no zit cream or expensive facial has gone untested), but it wasn't until I heeded some much needed, albeit unusual, advice from Nurse Jamie (Khloé Kardashian and Shay Mitchell are fans of the pro, btw) that my acne started to disappear—for good.  
For once in my life, her advice did not include a laundry list of expensive new products to invest in. Quite the opposite, in fact. Because my skin is super-sensitive (spoiler: if you have acne, yours is too), I needed pull back on the products and start incorporating her Instant Uplift beauty tool into my nightly routine—pronto. 
Now you may recognize the Uplift tool (a shiny purple wand embedded with 24 tourmaline quartz massaging stones), as nearly every celeb on the planet has snapped themselves using it. Yes it firms your skin, depuffs and all that good stuff, but if you have acne it's even more essential (apparently because it promotes blood circulation and helps work your moisturizer deeper into your skin).
Prior to use, my skin was a mess. Apparently I had been over-drying it with a heavy hand of zit cream and because of that, a weird bumpy acne rash had crawled its way up both of my cheeks. Trusting the source, I drastically pared down my routine, just making sure to use a really good moisturizer ahead of the wand. (I even refrained from using any zit spot treatment at all, which was not easy to do.)
For seven nights, I made a routine of simply washing my face, skipping extra products and slathering my face in night cream. Then I would go to town with the massager, for just 10 minutes at night, performing upward strokes on my cheeks, jawline and forehead. 
And you know what? When I left my face alone for a week, treating it gently rather than attacking it, it changed. It was happier and less red, and aside from a few hormonal pimples, the acne rash was totally gone. Now I'm not saying my skin is currently crystal clear and that I'm more confident without makeup than with—just that's it so much better.
It's only been a week and it's hard to hate on this less red, less bumpy version of my face.