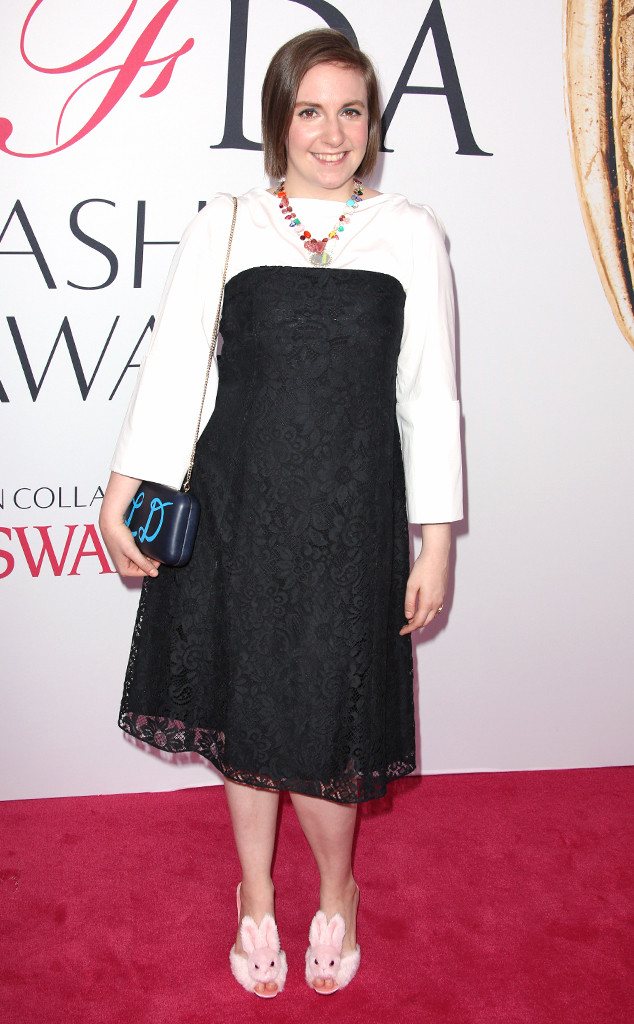 REX/Shutterstock
If there's anyone to turn to for some comforting words about body image, look no further than Lena Dunham.
The Girls creator sent everyone into the weekend with yet another empowering message about loving the skin you're in—and believing everyone else does, too. While she often stripped down in character as Hannah Horvath on her hit HBO series, she touched on her private defense mechanisms for baring it all and why she's ready to let those go.
"I spent so many years loving my body but thinking it wasn't lovable by others- its sole purpose was to be fodder for jokes. I performed the insult so no one else could," she began in a candid message on Instagram along with a photo of her bare torso censored with emojis of pears and a honey pot. "I don't regret any of it- that's my art and that was my truth."