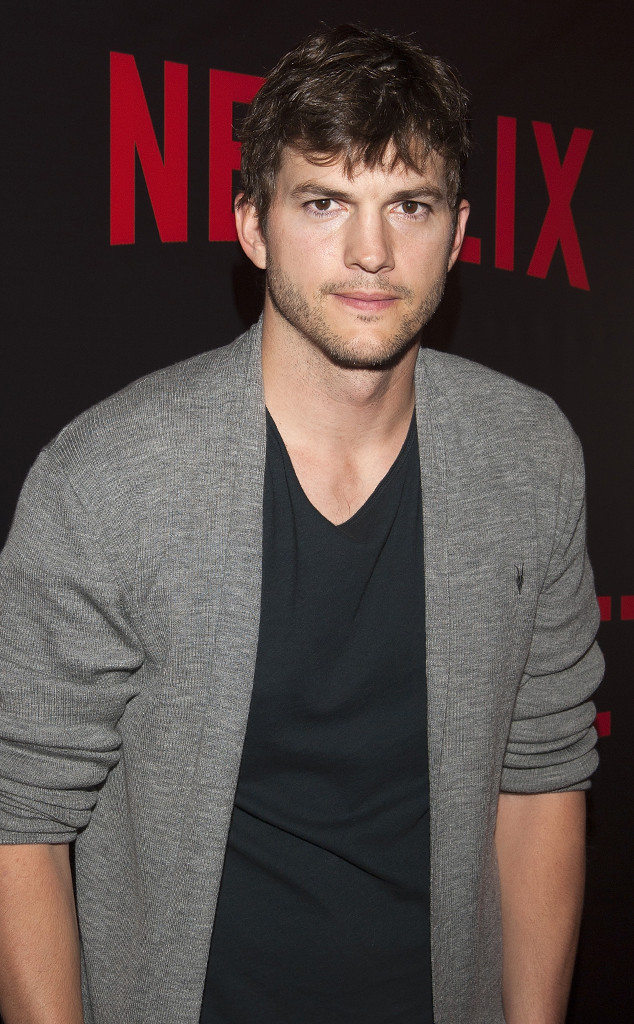 Lalo Yasky/Getty Images
Thank goodness Ashton Kutcher is done playing the name game.
The 39-year-old actor and his 33-year-old wife Mila Kunis welcomed son Dimitri Kutcher seven months ago. As he revealed last November, while Mila was still pregnant, Dimitri wasn't the name Ashton had originally envisioned giving his son. "There was a rallying cry from a collective that believed in the name Hawkeye," he said. "I'm an Iowan, so to have a kid named Hawkeye?"
But the name "didn't fly" with his wife, whom he wed in July 2015. "It didn't cross the Mila threshold," he said on TBS' Conan. "It came to the threshold, but then it got knocked down."