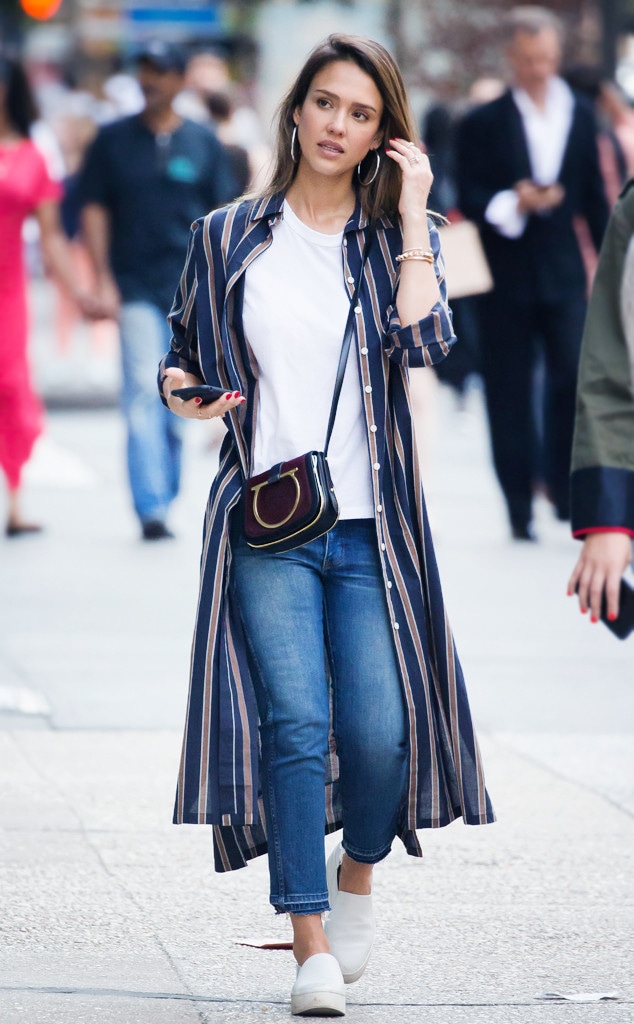 JB Lacroix/GC Images
It's not what you think.
Yes, Jessica Alba stepped out in NYC yesterday wearing a The Great dress over her jeans and tee combo, but it's surprisingly a style move we could see you getting into. 
It's all about finding the perfect shirt dress, mid-length or maxi, that can be unbuttoned fully and worn as an outfit addition (think: an alternative to wearing a light-weight duster or an unbuttoned men's shirt). Not only will you be praised for the innovation of the look (wearing anything in an unconventional way is the true sign of a style star), but you'll also walk away with knowing your closet's capable of so much more than you knew!
Whether you're wanting to wear it as Jessica did (over denim) or you're looking to put some new flair into your work wardrobe (a finer fabric like silk or crisper button down would work perfectly with trousers), the first step is still the same: buy one.
To help move the process along, we've rounded up some fashion-forward buys for you to choose from.
Shop the Look
Buy, unbuttoned and wear!