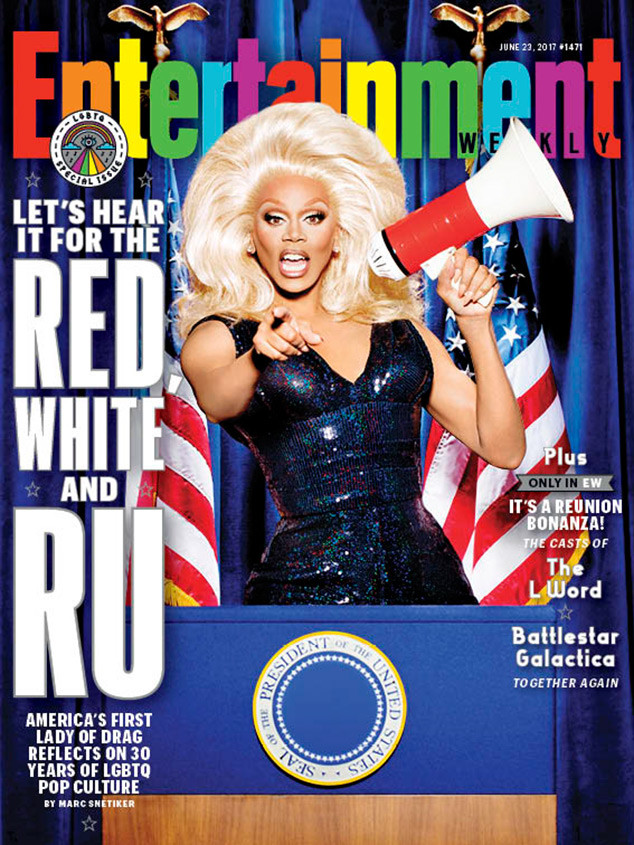 Tony Kelly/Entertainment Weekly
Who better to cover Entertainment Weekly's annual pride issue than RuPaul?
The magazine is dedicating its June 23 edition to the world's most famous drag queen. After more than 30 years in the spotlight, the Emmy-winning superstar host looks back at his rise to fame—and reveals what's next. In the beginning of his career, RuPaul says, "Drag was a tool—it was the most punk-rock antiestablishment thing we could do. It had nothing to do with being gay, nothing to do with wanting to be a woman. It was about challenging the ideals of identity and making a political statement against the Reagan '80s and the existing drag community."
After moving from Atlanta to New York City in his early 20s, he became known as the Queen of Manhattan. A cameo in The B-52s' "Love Shack" music video gave RuPaul his first national television exposure. And as a result, Vh1 later green-lit his own variety series: The RuPaul Show.