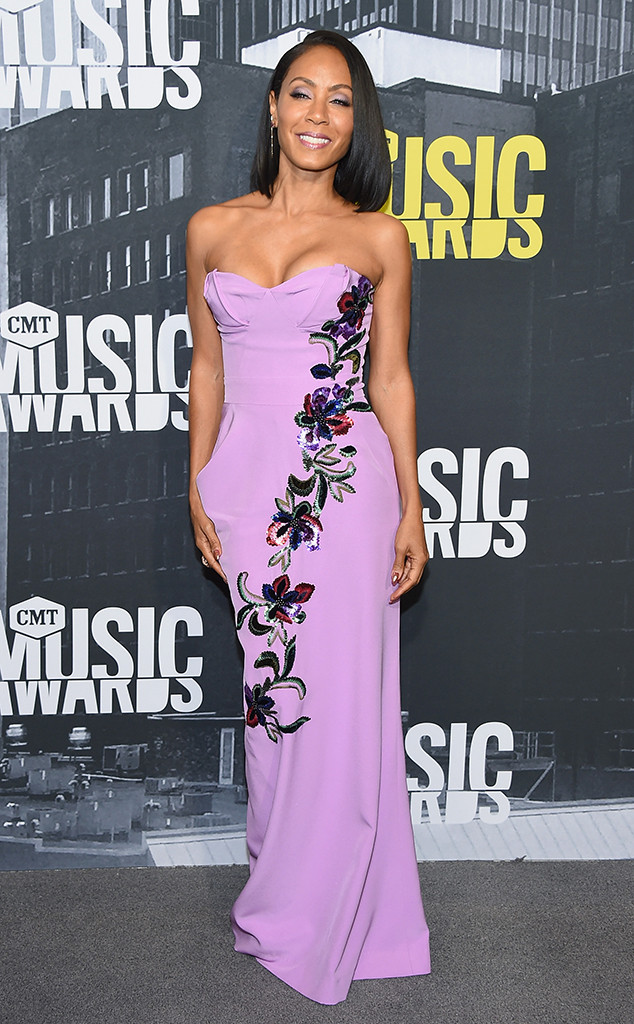 Michael Loccisano/Getty Images For CMT
No matter how old they become, kids always need their mama.
As Will Smith and Jada Pinkett Smith's children continue growing up and pursuing their own careers, mom and dad have noticed that they aren't home as often.
But in a new interview, Jada is the first to admit that some family members don't go too far for too long.
"It's funny, they're not around, but they are," Jada told Haute Living. "I don't even have time to miss them!"
She added, "Willow loves to call me every day, and even Jaden, when he's away on set, still needs to see Will and I when he gets homesick."