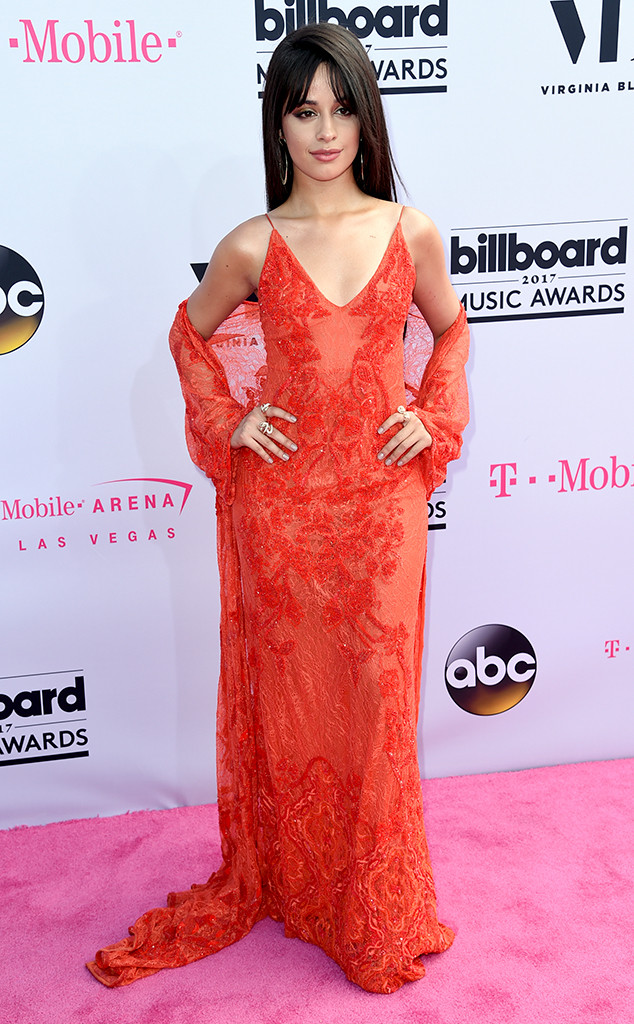 Richard Shotwell/Invision/AP
Talk about awkward...
In a new interview with AMP Radio, Camilla Cabello discussed whether or not she's down with her ex group Fifth Harmony's new single "Down" and if she's got any thoughts about her departure—and that's when things got a little uncomfortable.
When asked if she had any regrets about her dramatic exit and the headline-making aftermath, Camilla clammed, but said: "Obviously I wish it wouldn't have been like that because I just, you know, peace."
And then she simply said, "But like I said, I wish them the best."
Needless to say—it was tense.
Despite her feelings, the "Crying in the Club" singer did have good things to say about Fifth Harmony's new song.
"I've heard some snip its of it. I haven't had a chance to hear the whole thing, but I thought it was pretty cool," said Camilla.