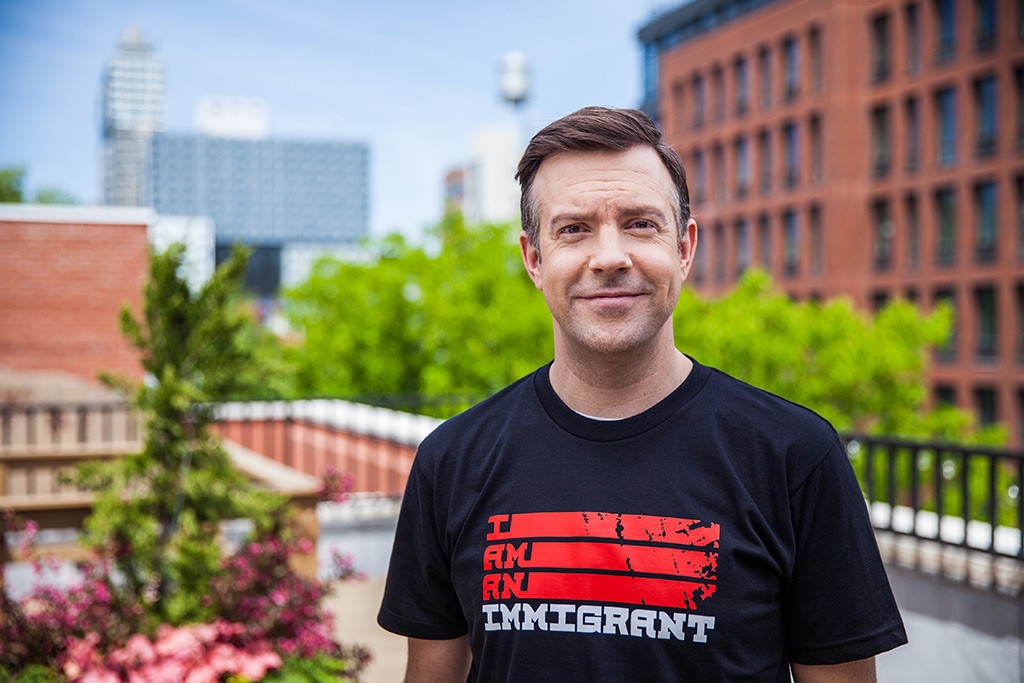 Kisha Bari
Jason Sudeikis wants you to know he's very proud of his immigrant heritage.
In celebration of Immigrant Heritage Month, the former Saturday Night Live funnyman starred alongside celebs like America Ferreira, George Takei, Uzo Aduba and Ilana Glazer in a new video titled "I Am an Immigrant."
"I'm the great-grandson of immigrants, I stand with immigrants," Sudeikis says in the video. "We will continue to carve a path for them."
It's not the first time Sudeikis has discussed his heritage. Back in 2012, he appeared on the NBC documentary series Who Do You Think You Are? to learn more about his family's roots, which included both American coalmines and a link to Lithuania.
"I Stand With Immigrants" is new to Immigrant Heritage Month, providing a way for allies to stand with their immigrant friends and neighbors.
Bridge and Tunnel Entertainment
"Immigrant Heritage Month is an opportunity for everyone to celebrate that immigration has always been an incredible source of strength and to celebrate our shared immigrant heritage," says Facebook CEO Mark Zuckerberg, who's also with FWD.us, a political organization made up of tech leaders. "The important contributions that immigrants have made and will continue to make are a foundation for our nation and strong communities."
On June 16 and 17, other stars including Minka Kelly, Matt McGorry, Paul Wesley, Aja Naomi King and Jack Falahee will celebrate the "I Stand With Immigrants" campaign with a two-day pop-up event that will feature comedy, film screenings, celebrity interviews and interactive events in L.A.
Learn more about Immigrant Heritage month here.