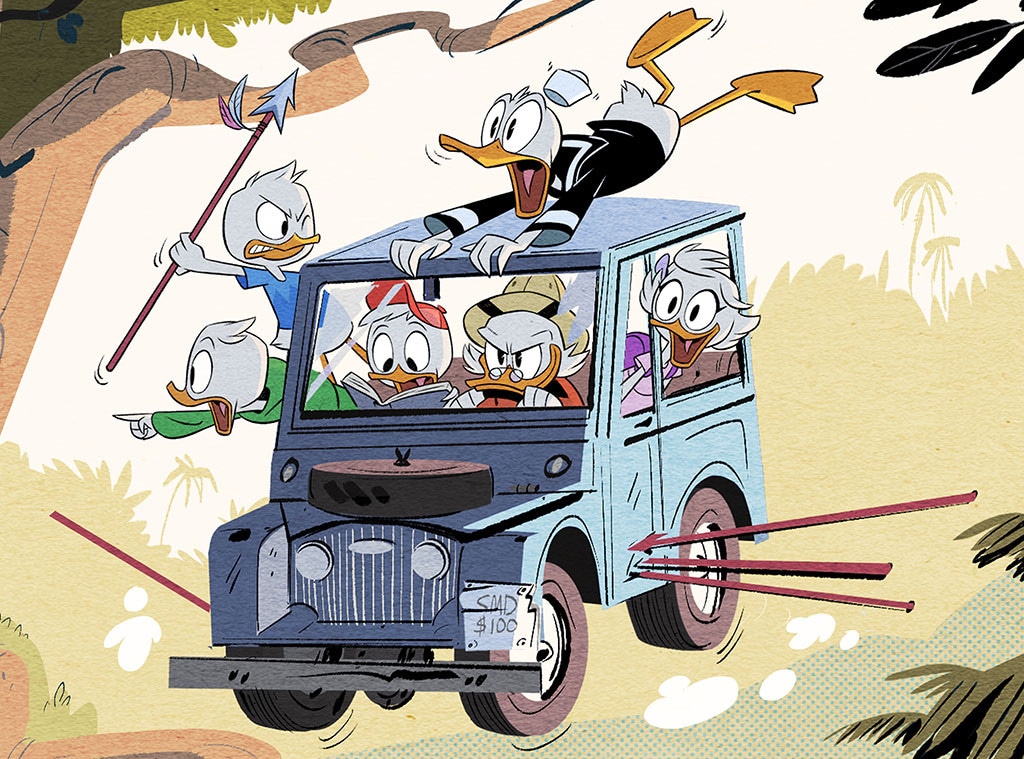 Disney XD
It's almost time to head back to Duckburg, Disney fans!
Disney XD's reboot of the beloved cartoon DuckTales finally has a premiere date, with the network revealing that the animated series will have a special one-hour movie premiere on Saturday, August 12 airing consecutively for 24 hours. Taking a cue from the series' iconic theme song, the movie is titled Woo-oo! The series will have its official debut with two new episodes on Saturday, September 23, coinciding with the original's 30th anniversary.
And speaking of theme songs, the reboot's all-new opening sequence has been revealed by the network as well on the official DuckTales Facebook page, with the help of a paddling of adorable real-life ducklings. Performed by singer-songwriter Felicia Barton, the new version of the iconic song will be released by Walt Disney Records on Friday, June 23. Be sure to check out the new opening sequence above!
In honor of the big premiere, Disney is pulling out all the stops. The DuckTales: All Ducked Out avatar creator is set to launch in July on the Disney XD app and on Disney LOL with new games rolling out thereafter, while Donald Duck will find himself featured in the popular game Angry Birds beginning Thursday, August 3. Not only that, but new DuckTales print and e-book titles will be made available this summer ahead of 2018's doodle book, joke book and guide book written by the characters in the series.
The all-new DuckTales features a truly stacked voice cast that includes David Tennant as Scrooge McDuck, Danny Pudi as Huey, Ben Schwartz as Dewey, Bobby Moynihan as Louie, Kate Micucci as Webby Vanderquack, Beck Bennett as Launchpad McQuack, Toks Olagundoye as Mrs. Beakley and Tony Anselmo as Donald Duck. Recurring guest stars include Lin-Manuel Miranda, Allison Janney, Margo Martindale, Paul F. Tompkins, Kimiko Glenn, Jim Rash, Josh Brener, Keith Ferguson, Eric Bauza and Corey Burton. 
DuckTales, which has already been renewed for a second season, premieres with the one-hour TV movie Woo-oo! on Disney XD Saturday, August 12 before its official series premiere on Saturday, September 23.