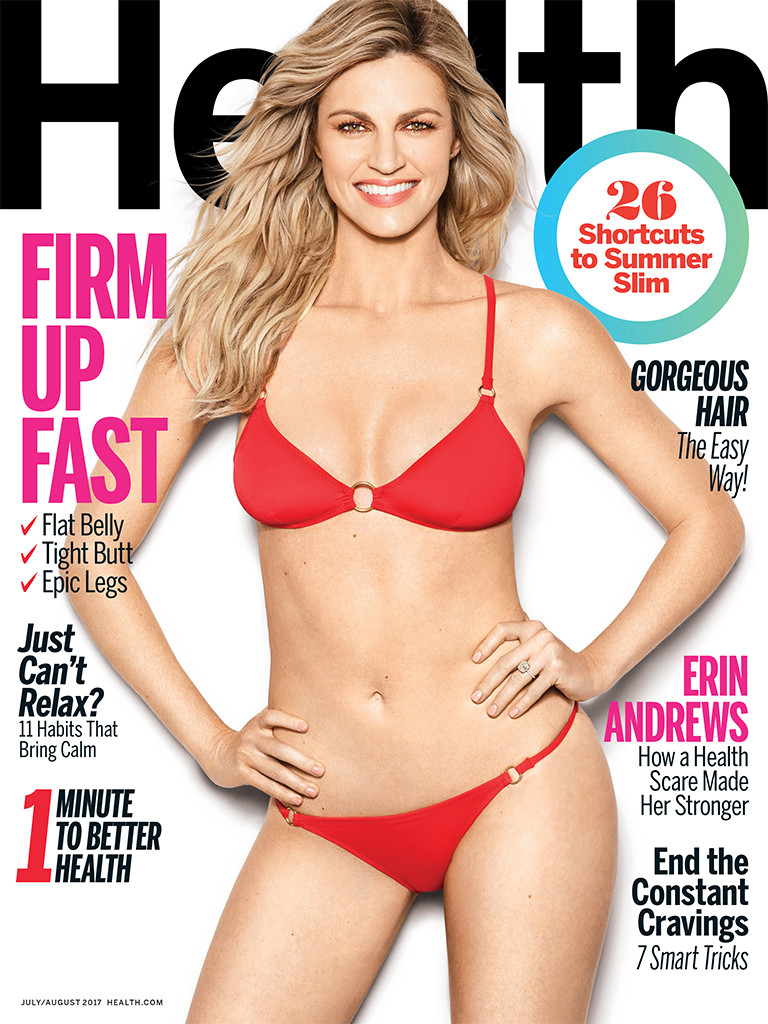 James White/Health Magazine
For Erin Andrews, cancer was not only a battle—it was a well-kept secret.
Less than a year after finishing her highly emotional peeping tom lawsuit with a $55 million award, the sportscaster got an unexpected diagnosis after a routine checkup—she had cervical cancer. As scary as the news was, she kept it entirely out of her bright spotlight.
"Working with a bunch of men, I didn't wanna be like, 'Sooo, they think I have cervical cancer," and they'd be like, 'Where's your cervix?'" she told Health. "But I'd also come off this huge trial that was kind of the focus of the summer, and I don't want to be the girl that always has the problems at the table—'And now I have cancer!' I also think that I didn't want to believe it was that big a deal, so we kept it quiet. But the wait was horrible."