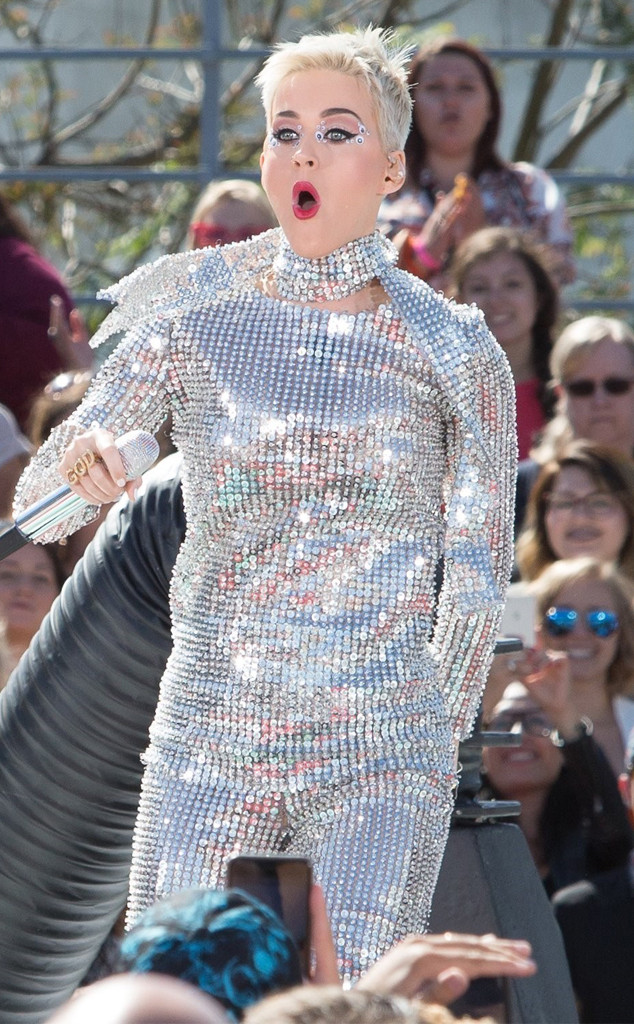 Russ / BACKGRID
As Katy Perry sings, "they know what is what."
We knew it was a major moment when the Grammy nominee took the stage Monday night for a Witness fan concert presented exclusively by YouTube in downtown Los Angeles—the finale to a four-day "Witness World Wide" livestream.
Soon, it was time to perform her controversial hit, "Swish Swish," which is rumored to be about Taylor Swift, with whom she's been feuding for years. While she's repeatedly denied the track is about the "Shake It Off" singer in particular, she made a notable change to her lyrics Monday night that gave the impression it really is.