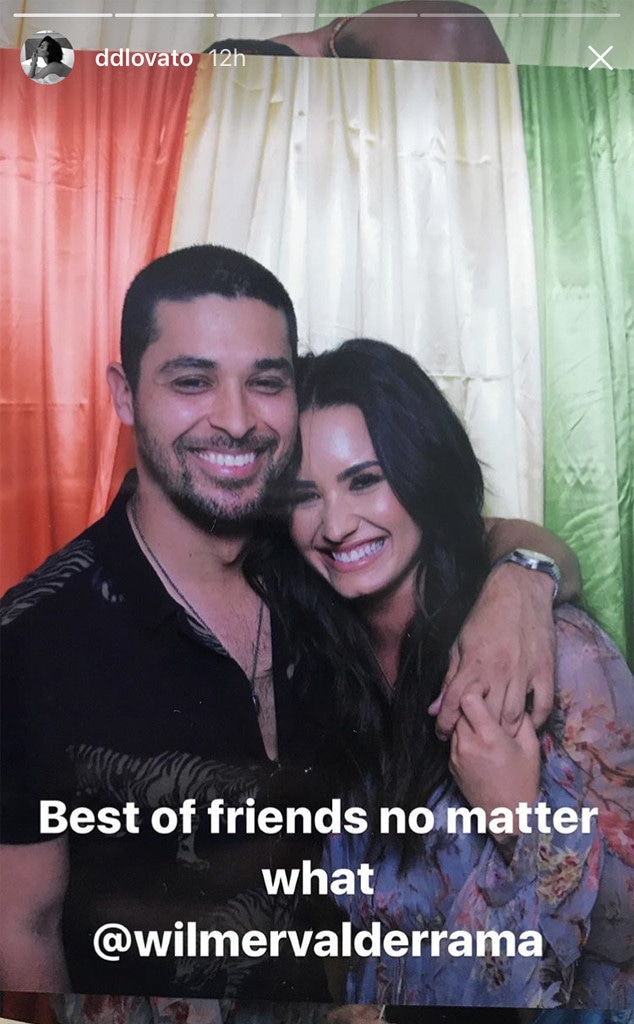 Instagram
It's been a year since Demi Lovato and Wilmer Valderrama called it quits and the two are still the cutest.
The 24-year-old pop star and the 37-year-old That '70s Show alum and NCIS actor announced on Instagram in June 2016 that they had ended their relationship after almost six "loving and wonderful years together," adding, "we have realized more than anything that we are better as best friends."
Lovato and Valderrama reunited Saturday at a barbecue at her house to celebrate L.A. Pride weekend. She posted on her Instagram Stories and Snapchat feeds Saturday photos of the two cuddled up and looking happy together.
"Best of friends no matter what," she wrote on Instagram.
Lovato and Valderrama's reunion comes a couple of months after the singer broke up with her MMA fighter boyfriend, Guilherme ''Bomba'' Vasconcelos. The two started dating late last year.
Last fall, Valderrama was linked romantically to ex Minka Kelly, after the two had dinner together in L.A. and also vacationed in Mexico with friends. The actress later said the two are "good friends."