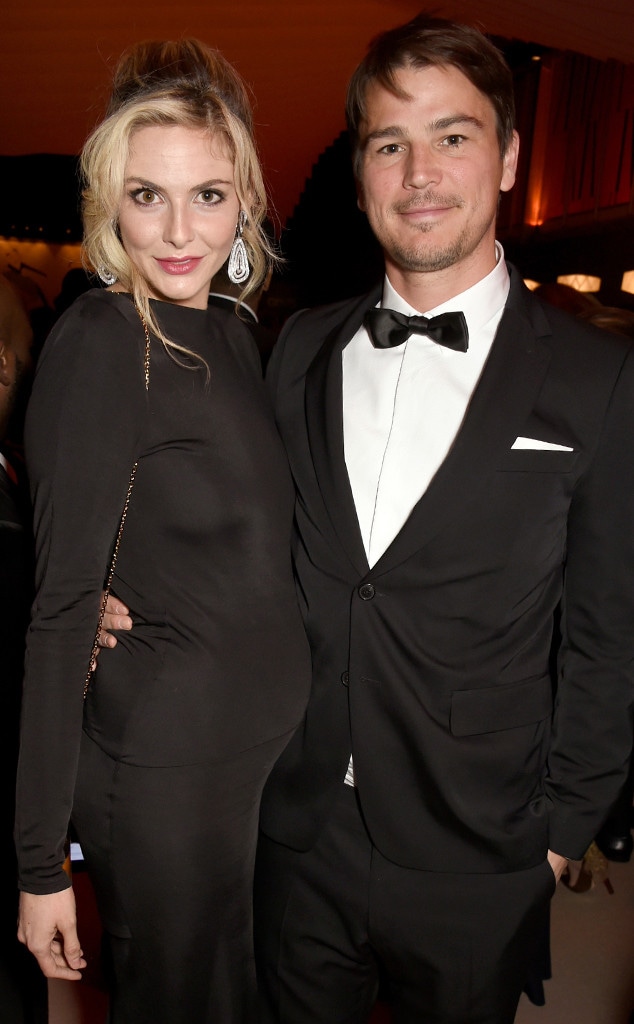 Dave M. Benett/VF17/WireImage
Congratulations are in order! 
Josh Hartnett and Tamsin Egerton have welcomed their second child, The Daily Mail reports. No other information was released by the notoriously private couple, but the family of four was spotted shopping in Hampstead Monday.
The Pearl Harbor hunk and his longtime girlfriend, a British actress who co-starred alongside Hartnett in The Lovers, also share an almost 2-year-old daughter. Josh and Tamsin's first child was born in November 2015—three years after their romance sparked.
Hartnett, 38, surprised fans with a sly pregnancy announcement when he stepped out with Egerton at Vanity Fair's  2017 Oscars After-Party, who showcased a small baby bump under a sleek black dress. Tamsin confirmed she was expecting on social media weeks later.
Tamsin appeared heavily pregnant (and incredibly chic!) when she attended a preview party for the Royal Academy Summer Exhibition in London with her leading man on June 7. 
Josh has previously spoken out about the joys of fatherhood, most recently during an appearance on  Good Morning Britain last May. "It changes everything, what can you say?" the actor gushed. "The rubber finally meets the road and everything you have done beforehand is just preamble. You're actually living your life for the first time because everything matters a bit more doesn't it?" 
"For me, it's not just about who I'm potentially working with," the Penny Dreadful star shared when asked about his future career choices. "I just want to take that opportunity and I want to live as much of a full life as I can because I'm taking care of my daughter and thinking about her."
Enjoy the little one, you two!