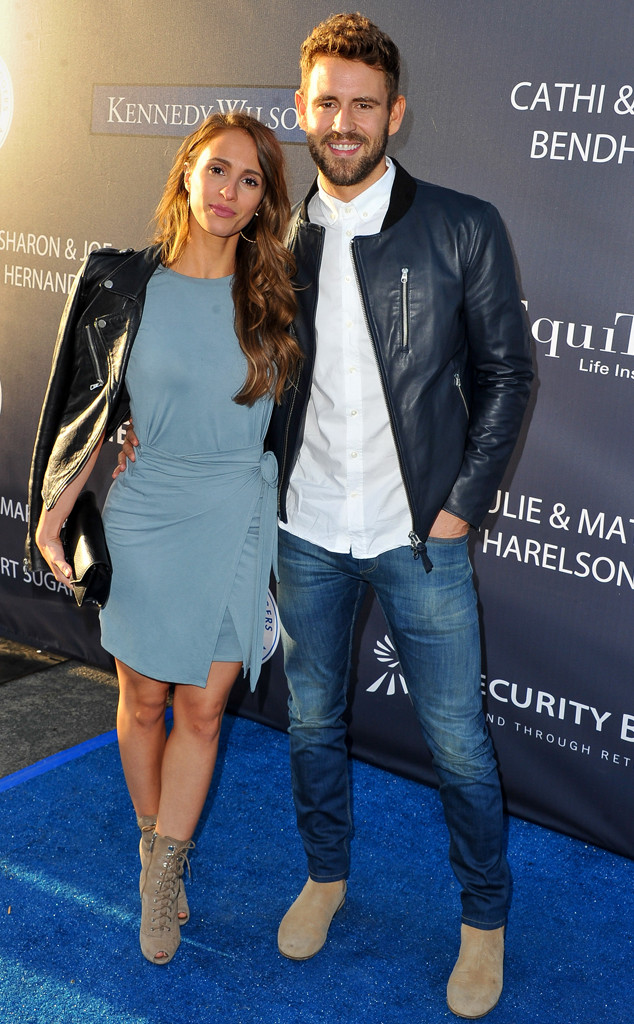 Allen Berezovsky/FilmMagic
Nick Viall and Vanessa Grimaldi are in it for the long haul.
E! News caught up with the Bachelor couple at the Los Angeles Dodgers Foundation's 3rd Annual Blue Diamond Gala at Dodger Stadium Thursday, where they opened up about getting to know each other after cameras stopped rolling. "We're just not really spending a lot of time apart," Viall explained. "She's spending a lot of time out here in L.A. and we'll keep doing that."
The couple recently visited Grimaldi's native Montréal for the first time since getting engaged. "It was ugly weather. He was like, 'Why does everyone in Montréal keep talking about the weather?'" she laughed. "It snows in Montréal six months out of the year, so when June comes around, you are really excited to see the sun. But, it was nice to be back home with the family."
Viall first visited her family in Montréal during the course of filming.