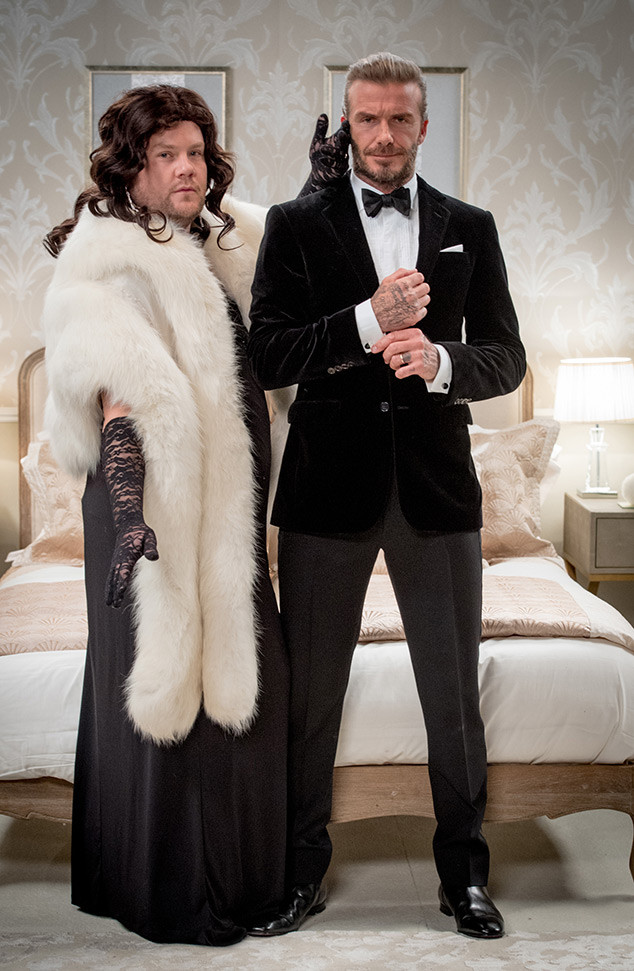 Craig Sugden/CBS
There's a new James Bond in town—or two.
It wouldn't be a visit to The Late Late Show without a little competition and there was a bit in store for David Beckham when he visited Thursday. He and host James Corden were put to the test in an audition for the newest installment of the classic franchise, though it seemed the soccer player had the upper hand from the start.
"You know this is an audition for James Bond right?" Corden asked his competitor. "It's not like an underwear commercial or something like that."
"I'd say that's pretty obvious," Beckham quipped while looking at the host. Game on!