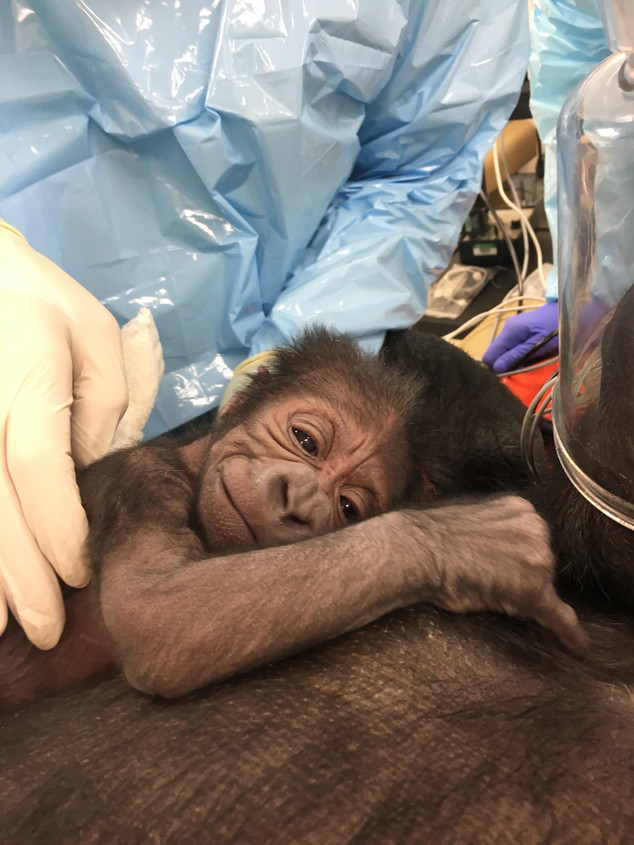 Philadelphia Zoo
After a very difficult labor, 17-year-old Kira—an endangered Gorilla at the Philadelphia Zoo—has delivered a very happy and healthy baby.
Though gorilla labor is typically pretty quick, poor Kira went into labor on Thursday for nearly 24 hours before a team of veterinarians and doctors were called in to help.
The team was composed of an OB/GYN, surgeons and anesthesiologists from hospitals affiliated with the University of Pennsylvania and Thomas Jefferson University as well as University of Pennsylvania School of Veterinary Medicine, according to the DailyMail.