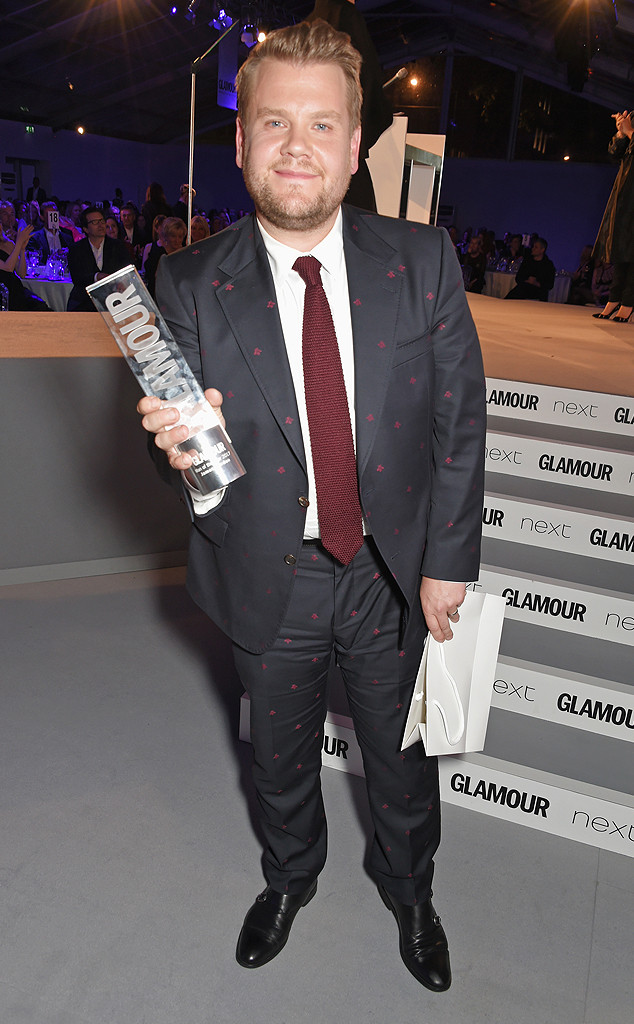 Dave Benett/Getty Images
James Corden can now add "Man of the Year" to his growing resume.
The comedian was honored with Glamour U.K.'s reputable title on Wednesday, which he accepted at the 2017 Glamour Awards after being introduced by his good friend Liam Payne(who hilariously dubbed him the "sixth member of One Direction").
Upon taking the stage, Corden recalled his history with the publication.
"I was thinking today that when I hosted this thing, it was the first thing I'd ever hosted in my life," he recalled. "And I remember thinking afterwards, 'I rather enjoyed that', and now that is part of my life and I'm very, very honored to be back here."