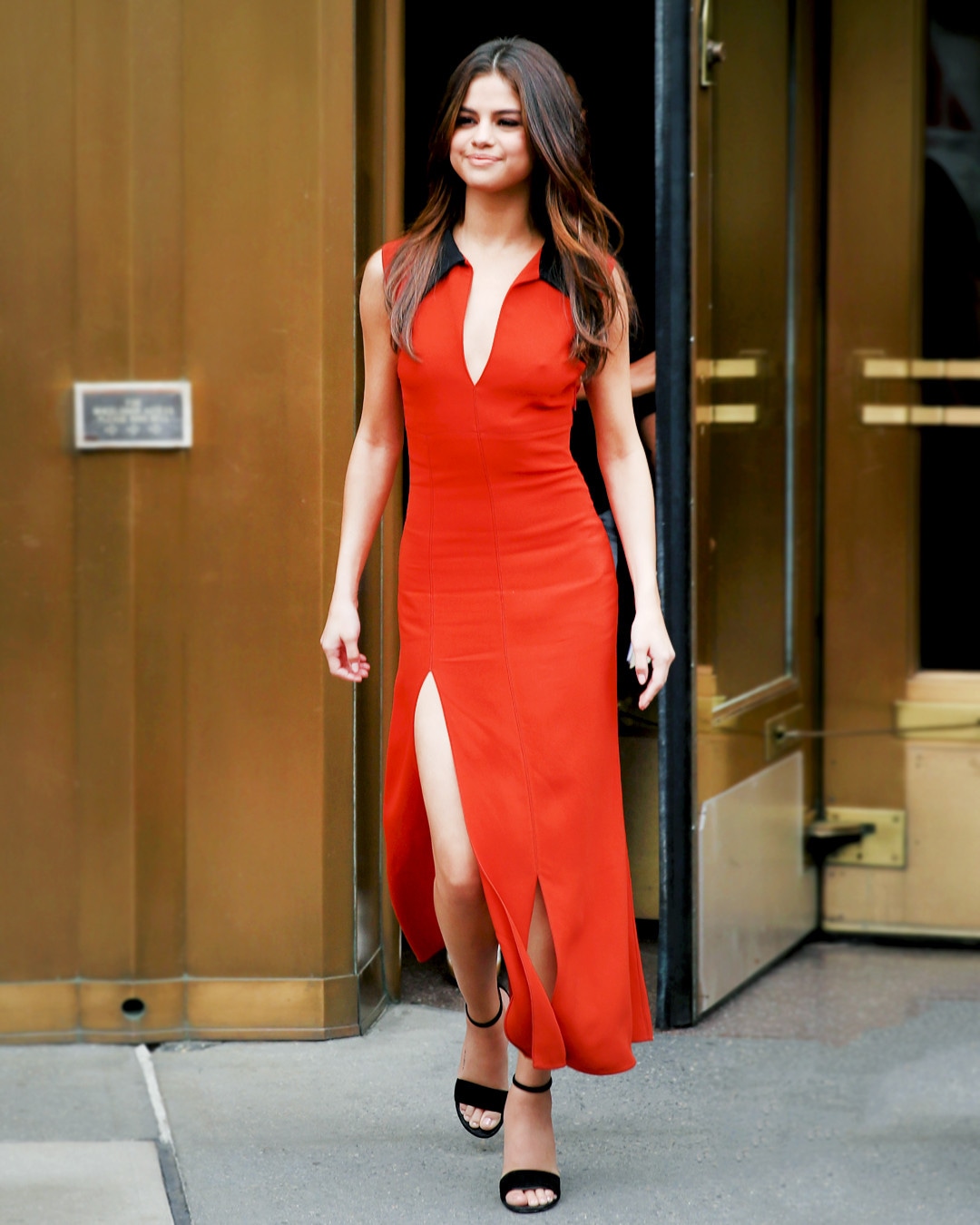 Christopher Peterson/Splash News
New single, loving boyfriend, new home, beautiful clothes—Selena Gomez is living her best life.
Since releasing her new single "Bad Liar," the pop star has been out and about, attending to her press tour (and girlfriend) duties to the delight of both fans and fashion aficionados. Standout mini dresses, pretty purses, awe-inspiring high heels—this style icon is dressed to the nines everyday. One look through her recent ensembles (see: her red custom Christopher Kane dress) and you'll be ready to be inspired for the rest of the season. 
Of course the pop star's digs don't come cheap. Based on our outfit breakdowns, her wardrobe exceeds $13,000. Since you probably weren't planning on spending that kind of dough on a wardrobe refresh, we have some good news: There are more than a few investment-worthy pieces that will be in style for a long time (i.e. ankle boots).
Want to know what Selena's wearing? Keep scrolling to find out! 
Your Selena Gomez-inspired wardrobe is only a few clicks away!