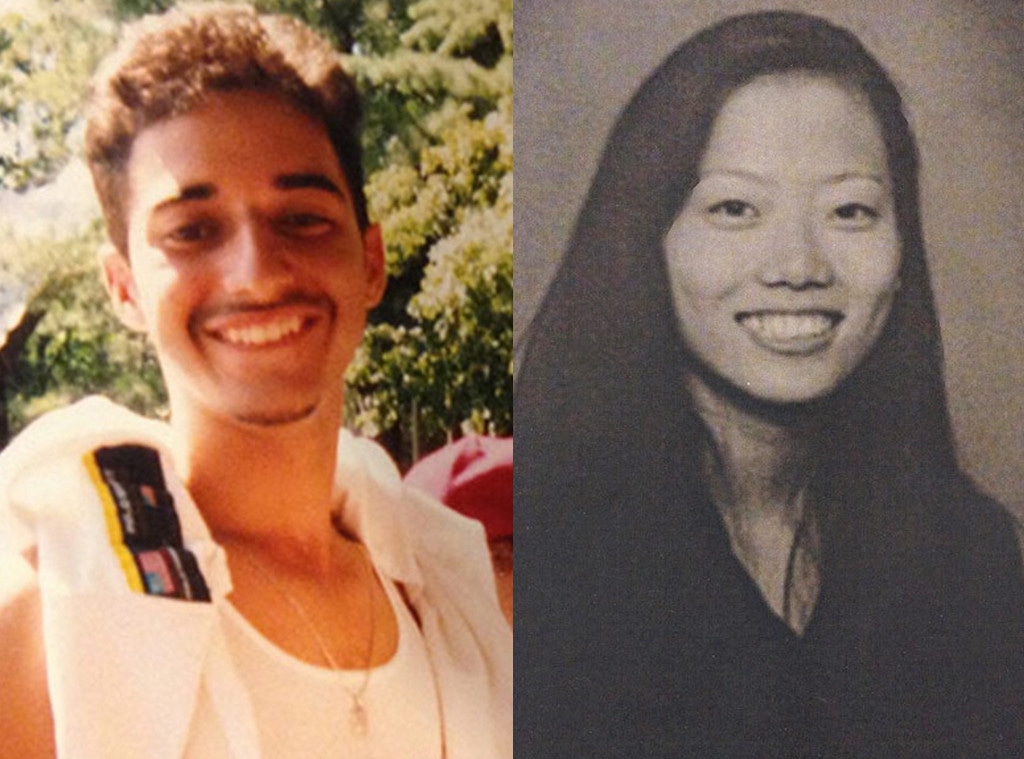 Serial
Are the scales of justice about to tip in another direction for Adnan Syed?
One of the most famous not-originally-famous people to have his story publicly reexamined in the midst of the true crime boom that has nearly every network angling for a piece, attorneys for the now 36-year-old Syed are due in a Baltimore court today as oral arguments begin to hear the prosecution's appeal of a 2016 decision to grant Syed a retrial for the 1999 killing of his ex-girlfriend Hae Min Lee.
Syed was convicted of first-degree murder in February 2000 and, four months later, was sentenced to life in prison, plus 30 years. He first appealed his conviction in 2012, arguing he hadn't been adequately represented at trial by attorney Cristina Gutierrez, who died in 2004. The appeal was denied.
Only so many people have their advocates, those who believe that something went wrong along the way with the justice system, or that they're downright innocent of the crime they were convicted of. But even when they have that support, how many of those cases ever make headlines, let alone become fodder for a full-on cultural sensation?
"At the time the case was going on, there was no local press coverage," lead prosecutor Kevin Urick, who's since gone into private practice, recalled to The Intercept in 2015. "When the appeal was argued, there was no press coverage of that either. And the court of special appeals felt there was nothing new or novel about the arguments that were made in the appellate brief. It was not even a published opinion."
Karl Merton Ferron/TNS via ZUMA Wire
Then, almost 14 years after he was convicted, Syed's story made its way to journalist and This American Life producer Sarah Koenig. She in turn dug in and emerged with her hit Serial podcast, the first season of which probed the details of Lee's murder, the investigation, evidence, witness statements and the trial in a quest to see if, in fact, justice was done.
Koenig didn't proclaim to know either way, at one point in the series returning to what Adnan's friend Laura, reluctant to believe he was guilty but at a loss to come up with any other explanation, had told her—"Well then, who the f--k did it?"
But in large part thanks to the massive amount of publicity drummed up by Serial, the most downloaded podcast of all time, Syed's case was retaken up by the Baltimore City judicial system and his conviction was vacated last June. His new defense team argued again that he'd been a victim of faulty counsel the first time around, Gutierrez not only having failed to call a possibly key alibi witness but also failing to properly question the prosecution's expert about data gleaned from cell phone towers that claimed to pinpoint where Adnan was when Hae was killed.
It was the handling of the cell tower data that formed the basis for the judge's decision. The same judge who denied his first request ruled that questions about the cell tower data should have been raised during the original trial.
Syed was not granted bail, however, so he has remained locked up at North Branch Correctional Institution in western Maryland while he waits for the next decision to be made in his case. He's not expected to appear in court today.
"It remains hard to see so many run to defend someone who committed a horrible crime, who destroyed our family, who refuses to accept responsibility, when so few are willing to speak up for Hae," the victim's family said in a statement released by the Maryland Attorney General's office before the new trial was granted on June 30, 2016.
"Unlike those who learn about this case on the internet, we sat and watched every day of both trials — so many witnesses, so much evidence."
"To think there was an oops or an oversight back then, let alone a failure of constitutional dimension, is just not consistent with what we are now seeing in the defense's file," deputy prosecutor Thiru Vignarajah, who is now fighting against the retrial for the state along with State Attorney General Brian Frosh, also told Inside Edition before Syed's conviction was thrown out.
"We have been fighting for this day for, I think it's been about eight years now, and it's been a grueling fight, and there have been a lot of disappointments along the way, and there were times when it looked like we had lost," Syed's new lead attorney, C. Justin Brown, told reporters at the time. "But we made it. We got a new trial."
Once the judge had granted the new trial, the state promptly appealed.
As oral arguments get under way this week as to whether or not that new trial should proceed, here's a rundown of the major players in the case (and its aftermath) so far:
Arguments commence today in Baltimore as to whether to proceed with the retrial. In its appeal, the Maryland Attorney General's Office is arguing that the Circuit Court judge ruled on factors beyond the court's scope, namely the viability of the cell tower evidence.
Per the Baltimore Sun, since-retired Judge Martin Welch had written in his opinion, "The court finds that trial counsel's performance fell below the standard of reasonable professional judgment when she failed to cross-examine the state's cell tower expert regarding a disclaimer obtained as part of pre-trial discovery."
In what had to have been a first, Welch acknowledged a certain podcast's role in the process that brought Adnan Syed's case before him once again.
"This case represents a unique juncture between the criminal justice system and a phenomenally strong public interest caused by modern media," he wrote. But, the Sun reported, Welch said he did not listen to Serial. 
"Regardless of the public interest surrounding this case," Welch wrote, "the court used its best efforts to address the merits of [Syed's] petition for post-conviction relief like it would in any other case that comes before the court, unfettered by sympathy, prejudice, or public opinion."