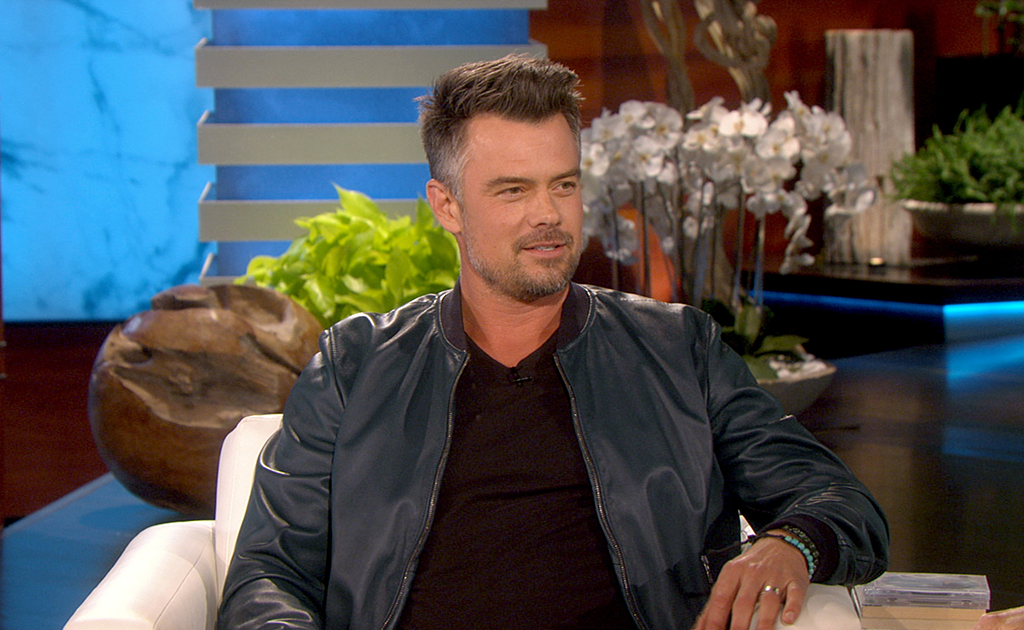 Michael Rozman/Warner Bros.
Josh Duhamel may be one of the hunkiest actors in Hollywood, but his family comes way before his career...and that's so evident, even in his interviews.
In fact, Fergie's hubby joined The Ellen DeGeneres Show on Monday and couldn't help but gush about his 3-year-old son, Axl, and his interesting taste in toys these days.
"I think threes are a little bit more challenging than twos," he explained when Ellen DeGeneres asked about the terrible twos. "He's a good kid, but he's all boy, man…He's awesome."
His "all-boy" nature is quite obvious in his favorite activities.
"He's all about spooky stories, taking sticks from the park and turning them into stuff," Duhamel said. "I mean, we literally have a pile of sticks at our house. We could have a giant bonfire at any moment."
He continued, "To him, they're something. He doesn't want to go anywhere without them because to him they're either a swore or a magic wand or whatever." 
For example, DeGeneres gave Duhamel a cane for his Dumb & Dumber costume when he came on the show around Halloween, and Axl has decided it's his magic wand. 
"He's completely taken over," the proud daddy laughed. "He's all boy! I really don't know what else to say."
Of course, the host had to ask about the difference in parenting techniques between Duhamel and Fergie.
"We make a lot of questionable parenting decisions, I think. I have no idea what I'm doing half the time," he joked. "She's definitely more evolved than I am and more patient. But I feel like, having a kid when I was 40-years-old is much different than having a kid at 22. I'm a little bit more mature than I was then! I'm just doing the best I can and trying not to screw him up for life."