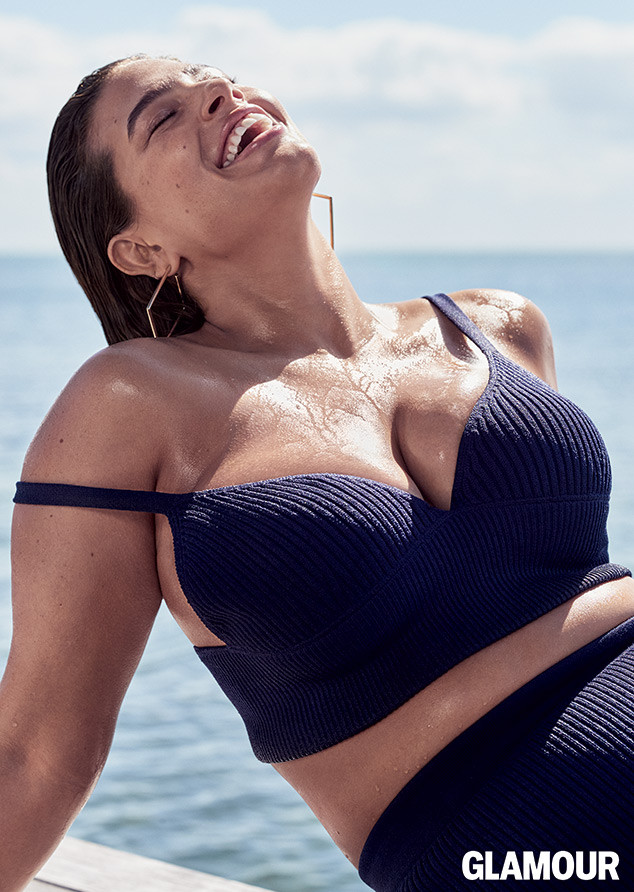 Nathaniel Goldberg/Glamour
Ashley Graham is shining a light on the dark side of the modeling industry.
The 29-year-old supermodel and America's Next Top Model judge graces the July cover of Glamour magazine (on newsstands June 13). In the cover story by her friend and fellow plus-size model Lauren Chan, Graham shares her story of sexual harassment for the very first time.
"There was an incident on set of a campaign job when I was 17 years old—I haven't told this story—and there was a photo assistant who was into me. He was like, 'Hey, come here,' and he led me into a closet. And I was like, 'What?' I thought he was going to show me something. And he pulled me in, and he pulled his penis out. And he was like, 'Grab it.' And I was like, 'No! That's disgusting.' I freaked out. And thank God I was closer to the door, and I just bolted out," recalls Graham, who has "seen him" at other modeling jobs since the incident. "I even knew a girl he dated. I didn't tell her because there was a voice in me that said, 'Maybe he's changed.'"