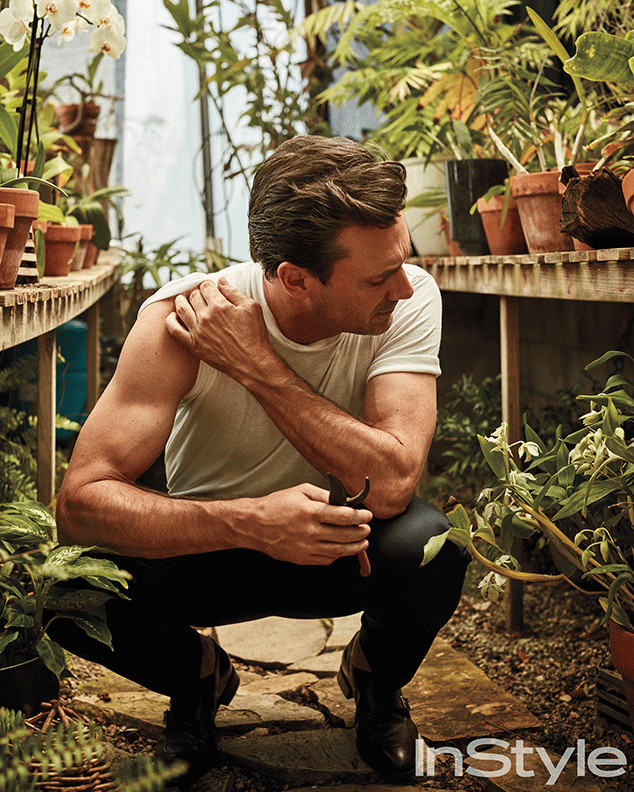 Carter Smith for InStyle
If you're trying to find Jon Hamm on social media, you better look again.
While many Hollywood stars rely on Instagram, Twitter and other outlets to highlight their accomplishments or communicate with fans, the Mad Men star doesn't see the need for it.
"The point of life is not to put dog ears on yourself and post it online for everyone to see," he shared with InStyle. "It's fun, it's adorable, but it's the visual equivalent of masturbating—there's no point other than immediate gratification."
That's not to say the actor doesn't admirer a few people online. According to the publication, Jon has a "stealth Instagram account" where he follows photographers, artists and a few travel sites.
And for the record, he's never posted anything on this top-secret account.