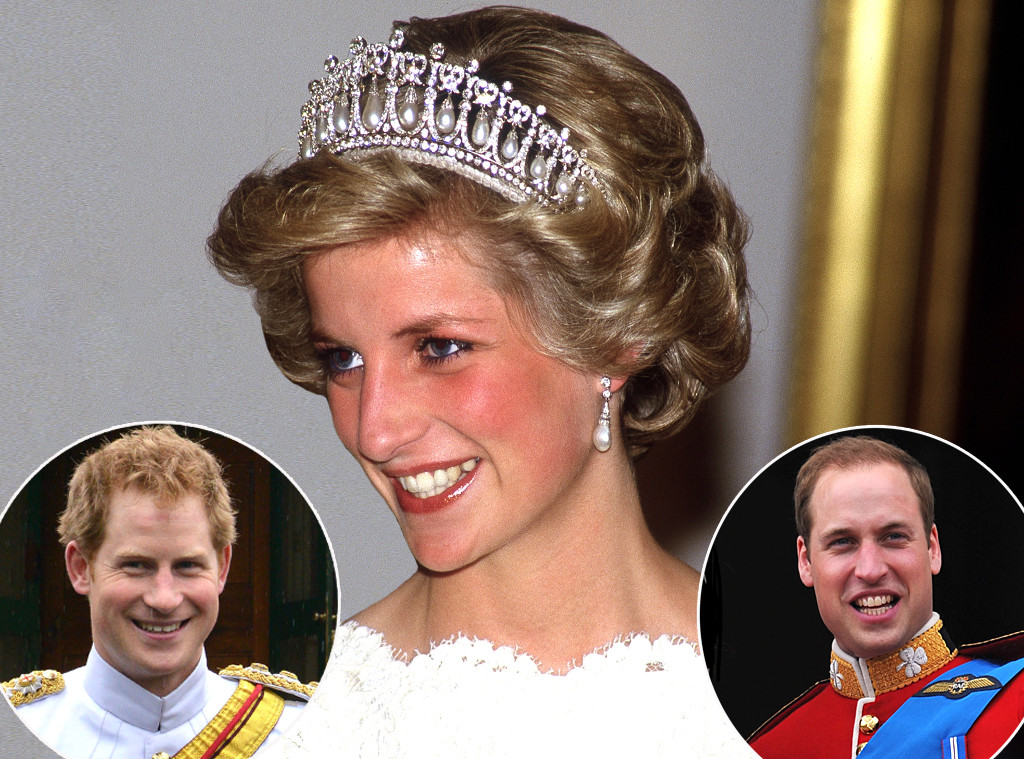 Getty Images
Prince William and Prince Harry talk for the first time about the aftermath of the death of their mother Princess Diana in a new documentary set to air on BBC1.
This marks one of two authorized documentaries about the "People's Princess" that will be released this year to mark the 20th anniversary of her death. She died in a car crash in Paris at age 36 in August 1997.
BBC News reported that in BBC1's 90-minute documentary, tentatively tilted Diana, William, 34, and Harry, 32, talk about the week following their mother's death.
"Part of the reason why Harry and I want to do this is because we feel we owe it to her," William says, according to the outlet. 
"I think an element of it is feeling like we let her down when we were younger. We couldn't protect her," he continues. "We feel we at least owe her 20 years on to stand up for her name and remind everybody of the character and person that she was."
He also said he and Harry were during their duty as sons in protecting Diana.
"I think it's never going to be easy for the two of us to talk about our mother, but 20 years on seems like a good time to remind people of the difference that she made not just to the royal family but also to the world," Harry says in the program.
The princes were 15 and 12 years old when she died. Harry, who in April opened up about their mother in a rare, candid interview, says in the documentary that "when you're that young and something like that happens to you, I think it's lodged in here, there, wherever—in your heart, in your head and it stays there for a very, very long time."
The documentary also features interviews with close friends, political figures and journalists, BBC News said. 
Fellow British network ITV is also making an authorized Diana documentary that also features interviews with William and Harry. HBO will air it in the United States.
Air dates for both documentaries have not been announced.