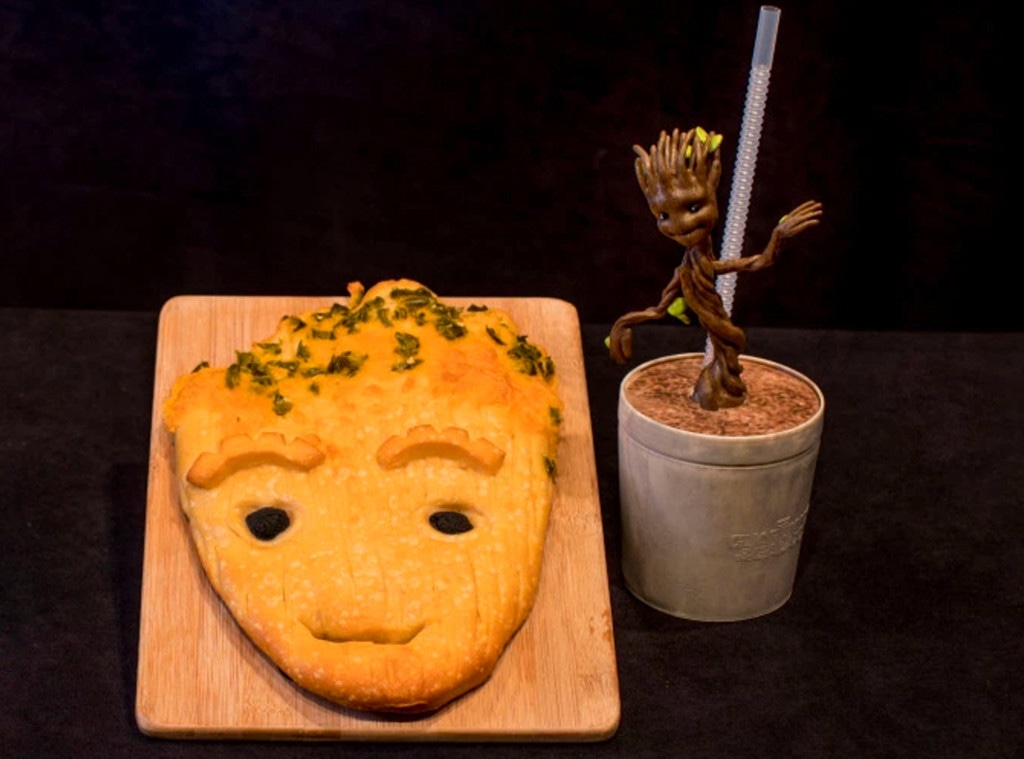 Joshua SudockThe Disneyland Resort
Times may be difficult these days, but that's nothing Disneyland can't fix.
As a part of its new Guardians of the Galaxy ride, the magical theme park has added a tasty surprise to the Summer of Heroes at California Adventure: Groot bread! 
Yes, you read that right.
While we all know Groot as the adorable, little tree-dude from GotG, he now comes in the form of bread at Disneyland's Fairfax Market (and might just be a little too cute to consume).
As expected, fans of the sci-fi series are going crazy over the new treat, sharing their #GrootBread photos on Instagram to celebrate its pure existence. 
For example, superfan Jess shared a photo of her Groot bread, writing, "Internally screaming The Guardians of the Galaxy ride was really awesome #groot #babygroot #gotg #summerofheros#jessneedstorunaway."
Another fan account, Journey With Jasea, posted: "I Am Delicious. You can find this amazing Groot-shaped Jalapeño-Cheese Bread at the Cosmic Canteen at DCA."
And it gets better...The Groot bread is also available for vegans!
Instagram user, Vegan at Disneyland, shared the good news, writing, "I am bread: Vegan Groot bread is now available at Fairfax Market for the #SummerOfHeroes."
And now we're salivating.