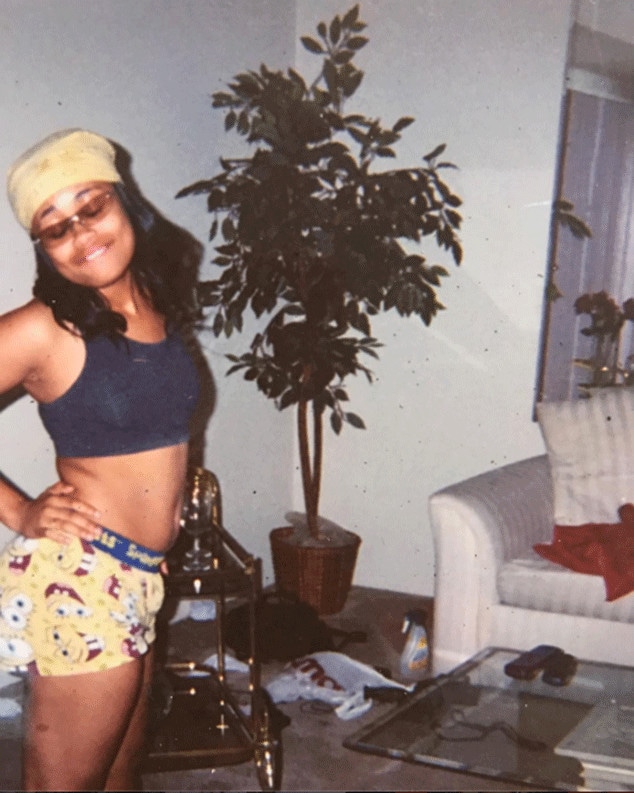 Instagram
Whoever said you have to wait until Thursday for throwbacks hasn't met Rob Kardashian.
After celebrating Memorial Day weekend, the Keeping Up With the Kardashians star came across not one but two throwback photos of Blac Chyna.
Lucky for us, he decided to share them with his 9 million followers on Instagram.
"On my first episode of Rob's Random Cornball Thoughts is This young lady who grew up to be the woman I love and the mother of my child," Rob captioned the first photo that featured Chyna smiling on her bed. "She is beautiful and gave me my first child. @blacchyna."
The second photo received even more likes as Chyna posed in Spongebob Squarepants boxers and a matching bandana.
"Awww look at my little Angela at 14!!!!!! Hahaha," he shared online. "I LOVE YOU !!!! @blacchyna."
While the pair may not be together romantically, signs point to two adults focused on co-parenting and working on themselves.
Over Mother's Day weekend, Rob shared a video collage featuring various moments during Chyna's pregnancy and after welcoming Dream Kardashian into the world.
"Happy mama's day to the mother of my only child @blacchyna," he captioned the video. "I am so Thankful for our beautiful baby girl and so Thankful for YOU and never thought I could be this Happy so thank you for giving me Her."
And while these two may not be hanging out together as often as they used too, both parents are trying to put the drama aside for the sake of their baby girl. 
"They are co-parenting and independently working on themselves but they're more cordial now than they have been," our insider shared.