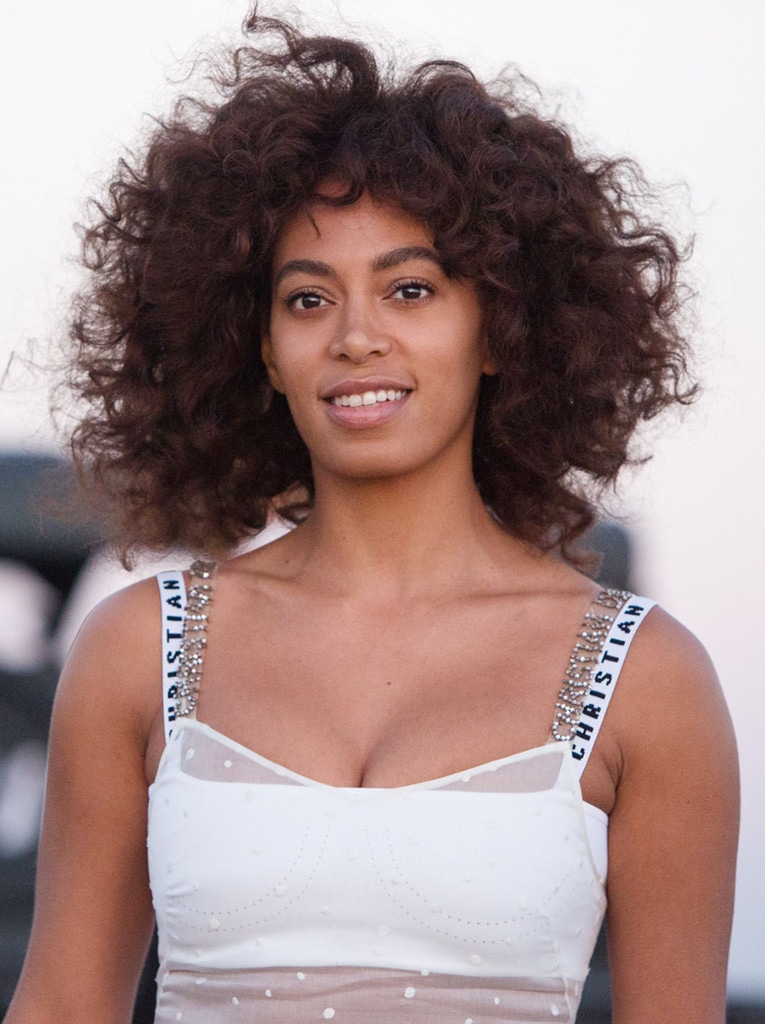 Hagop Kalaidjian/BFA/REX/Shutterstock
In this no-nonsense guide, Hollywood's biggest makeup artists and hairstylists break down the basics to recreating their signature looks. This week, Vernon Francois shares his advice for caring for your curls. 
The days of fighting your curls are behind you. Whether you're rocking defined spirals, tight coils, loose waves or something in between, hair is taking shape—on the sidewalk, red carpet and catwalk.
Nowadays, there are plenty of products created to enhance natural textures, so famous faces are following suit. However, you don't need a celebrity name to do the same. "Everyone's hair is unique and embracing your texture is one of the best ways to express your individuality," celebrity hairstylist Vernon Francois told E! News.
Francois, who's styled the hair of Tony Award winner Cynthia Erivo, Oscar-winning actress Lupita Nyong'o and songstress Solange Knowles, also understands the importance of caring for your strands, so that the texture can shine through.
The magic word? Moisture. "The key to taking care of textured hair is to allow it to get and retain as much moisture as possible from the inside out. Kinks and curls can naturally be quite dry, so giving them as much nourishment as possible, including vitamin-rich foods and plenty of water, will help to build strong, healthy hair," Francois advised. "Also, look for natural oils in hair care product ingredients, like coconut, sweet almond and baobab—these are great natural remedies that are great to use with textured hair." 
Francois also warns against shampooing hair too often because it will stop natural oils produced at the scalp from working their way through the curves of the hair. However, conditioning is encouraged (a deep-conditioning sesh is recommended once a week!) and moisture sprays, like the ones in Francois' eponymous product collection, are helpful because you can target the roots and ends of strands.
Of course, ladies are busier than ever these days running their empires, so Francois shared a fool-proof way to style your hair overnight to wake up with defined curls. 
"Try sleeping with your hair twisted and pinned up while wearing a silk cap to cover hair at night and with a spritz of moisture spray to seal in moisture. Gently unravel, separate and style in the morning," he suggested.   
Watch:
How to Perfect a Crown Braid Like a Pro
Overall, the stylist to the stars wants you to remember that, when it comes to texture, "less is more!" 
"If you usually go heavy on the conditioner, creams, pomade or whatever, try cutting the amount that you'd usually use in half. Textured hair takes lots of patience, so by using the less is more approach, you will probably find that this allows your kinks and curls to be freer. Embrace, don't suppress, your texture!"
Pro Tip: If you have naturally fine and straight hair and are looking to create more volume in your look,  Francois suggests blow-drying your hair upside down, working the blow-dryer around your head in a steady circular motion and gently backcombing the roots. "But, don't overdo it!"