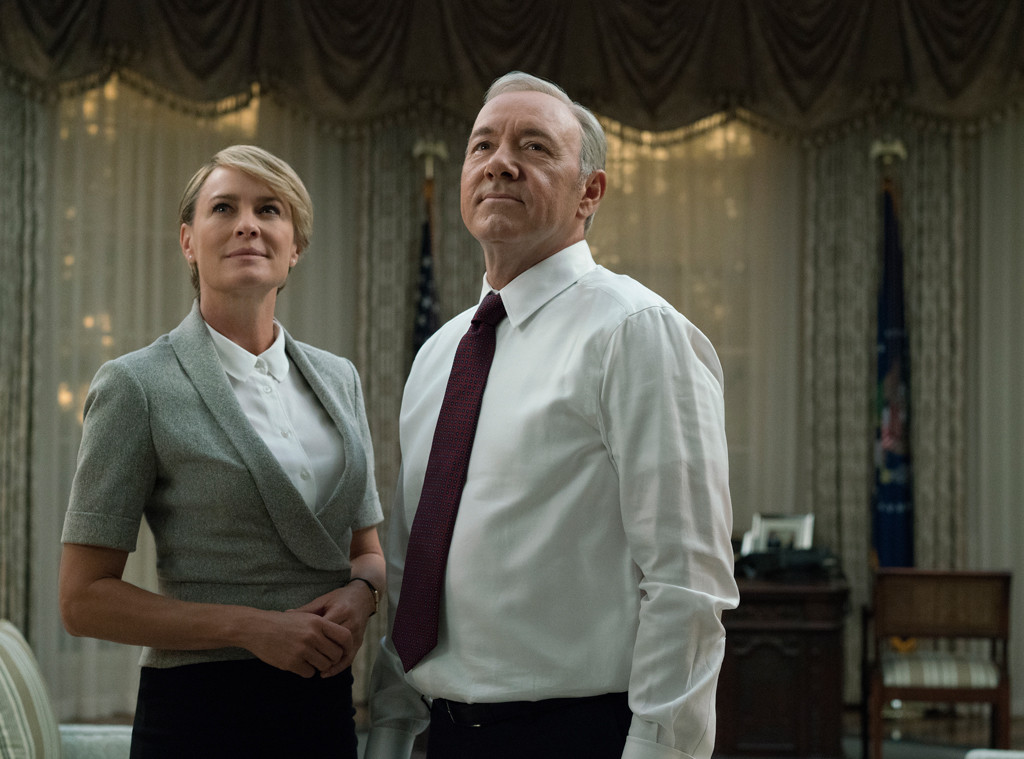 Netflix
It's been over a year since the Underwoods graced devices with new House of Cards episodes—and what a year it's been. Season four of the Netflix drama premiered March 6, 2016—back when the real-life presidential election was still churning along.
The fifth season is out on Tuesday, May 30 and if you're having a hard time remembering what nefarious deeds happened in real life and which were perpetrated by Frank Underwood (Kevin Spacey) and Claire Underwood (Robin Wright), we're here to help.
Also, while we're talking about it, we're still not OK with you doing this to us on a Tuesday, Netflix.
[Said in our best Frank Underwood impression]: Let's catch up, shall we?
Did this jog your memory? Good, now get watching.
House of Cards season five is now streaming on Netflix.