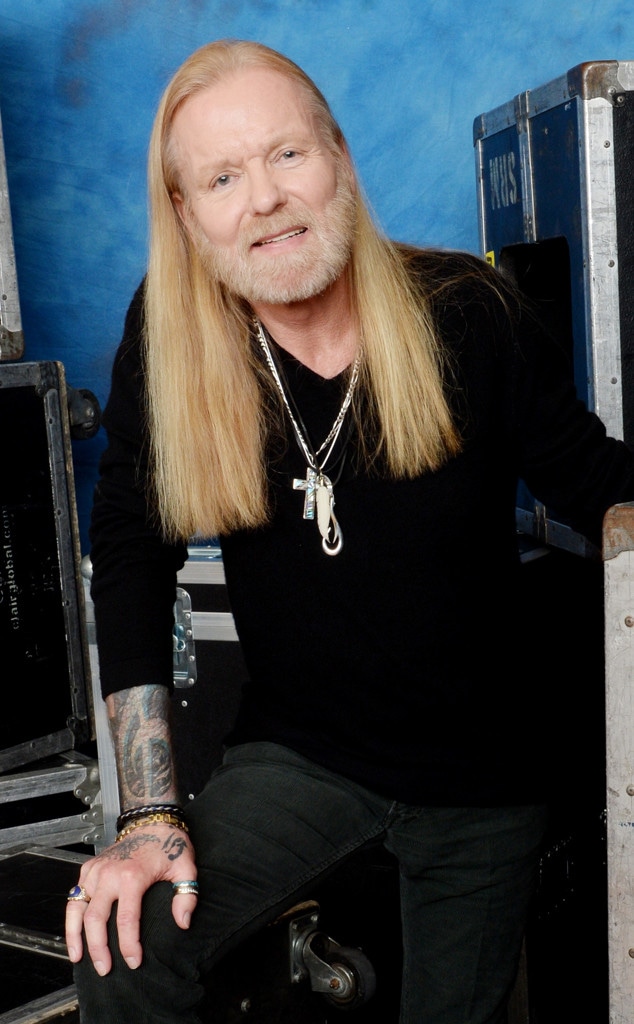 Rick Diamond/GABB14/Getty Images for Blackbird Productions
Gregg Allman, frontman and co-founder of the Allman Brothers Band and a trailblazer of Southern Rock, died at age 69 Saturday.
He passed away from liver cancer complications at his home in Savannah, Georgia, and he was "surrounded by his family and friends," Michael Lehman, Allman's longtime manager and close friend, told CNN.
"It is with deep sadness that we announce that Gregg Allman, a founding member of The Allman Brothers Band, passed away peacefully at his home in Savannah, Georgia," read a message posted on the rocker's official website. "Gregg struggled with many health issues over the past several years. During that time, Gregg considered being on the road playing music with his brothers and solo band for his beloved fans, essential medicine for his soul. Playing music lifted him up and kept him going during the toughest of times."
Gregg is survived by wife Shannon Allman; children Devon, Elijah Blue—his son with Cher, Delilah Island Kurtom and Layla Brooklyn Allman; three grandchildren, niece Galadrielle Allman, lifelong friend Chank Middleton and a large extended family.
"IVE TRIED… WORDS ARE IMPOSSIBLE GUI GUI...FOREVER, CHOOCH," tweeted Cher, who was married to the rocker for more than three years in the '70s.
"I have lost a dear friend and the world has lost a brilliant pioneer in music," Lehman said. "He was a kind and gentle soul with the best laugh I ever heard. His love for his family and band mates was passionate as was the love he had for his extraordinary fans. Gregg was an incredible partner and an even better friend. We will all miss him."
The family suggests that tributes to Gregg can be made to the Gregg Allman Scholarship Fund at The University of Georgia or the Allman/Lehman Endowed Scholarship at Syracuse University.
Gregg co-founded the Allman Brothers Band in 1969 with his brother Duane Allman, who was killed in a motorcycle accident in 1971 at age 24.
The group has received three Grammy Awards, including a Lifetime Achievement award in 2012, and is known for songs such as "Ramblin' Man," "Whipping Post" and "Straight from the Heart."
Gregg was diagnosed with hepatitis C in 1999 and underwent a liver transplant in 2010. In April, amid rumors that he'd entered a hospice facility, he said on Facebook, "I just wanted y'all to know that I'm currently home in Savannah resting on my doctor's orders. I want to thank you for all the love that you are sending. Looking forward to seeing everyone again. Keep Rockin."
Earlier this month, a message on his official website stated that Gregg had canceled his 2017 tour dates.
Last year, Gregg canceled several shows, citing "serious health issues," and later postponed his entire tour, citing a vocal injury that required rest.