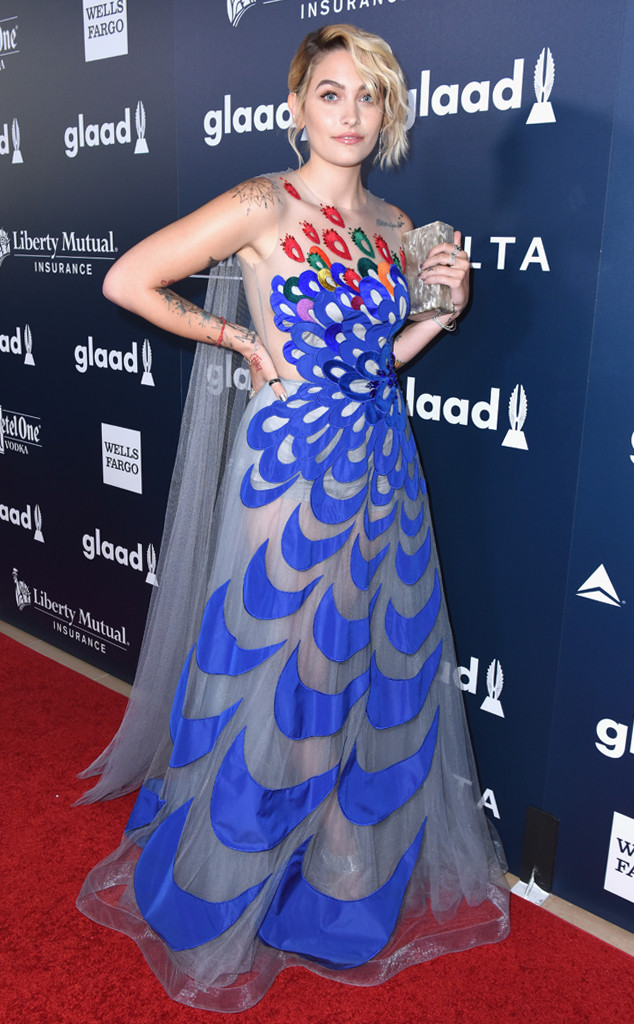 Vivien Killilea/Getty Images for GLAAD
Yikes! Hollywood's newest "It Girl" was just mistaken for a homeless person.
Paris Jackson, the daughter of the legendary King of Pop Michael Jackson took to Twitter on Thursday after being told homeless people were not allowed on set.
"One of the first people on set, sitting in the parking lot and this dude comes up to me and says homeless people aren't allowed in this area," the model tweeted.
The starlet who was wearing green baggy pants and a graphic t-shirt posted a photo of herself sitting outside the set of a shoot with the caption, "I said oh sorry I'm waiting for hair and makeup should I wait elsewhere also why do you assume I'm homeless."
There is no word who made the comment or what happened afterward, but we are certain that staffer won't be making the mistake again.