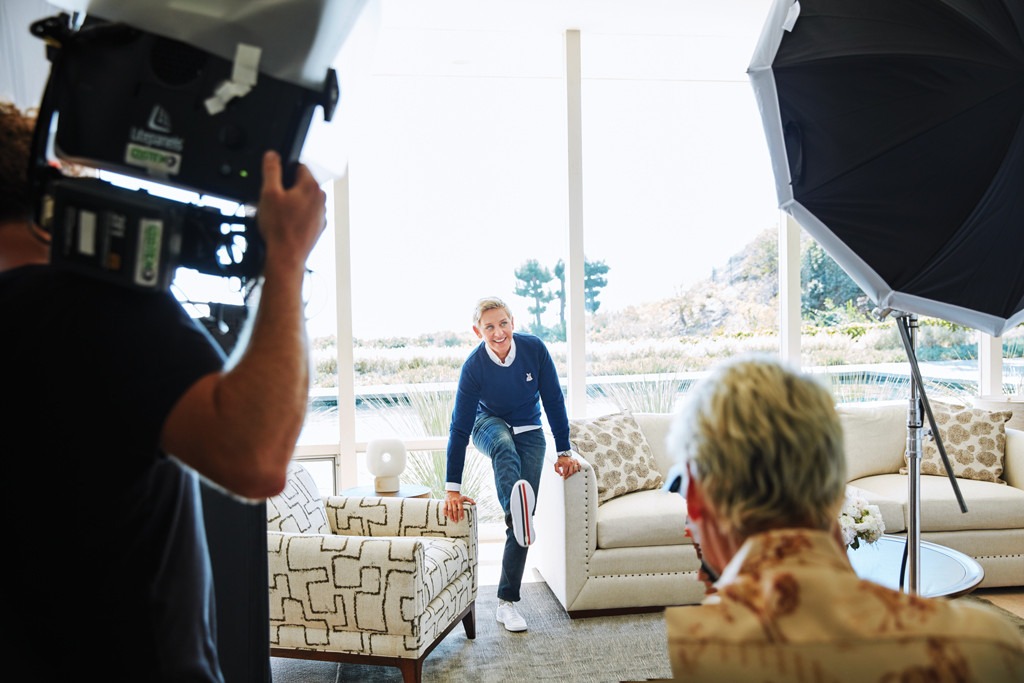 Funny girls don't always get their style cred.
Tina Fey, Amy Schumer, Ellen DeGeneres…they're not exactly fashion plates. That's not to say they don't have a distinct sense of style either. The host of The Ellen DeGeneres Show, for example, is known for her preppy meets androgynous meets relaxed ensembles. Ellen will wear a crisp Oxford button-up with a bomber jacket or a plaid tee with a suit tailored to perfection. And whether she's hosting the Oscars or performing in her upcoming Netflix stand-up special, the 59-year-old comedian is always wearing sneakers. It's kind of her thing.
"If you've seen me in the 1970s and '80s, you'll agree with me that my style has gotten better. But also that's more confidence too," she told Footwear News. "I got more comfortable in dressing in the way I want to dress instead of what I think I'm supposed to dress like. That's what is great about fashion. It should be your own unique, individual expression."
With her own shoe line, ED by Ellen DeGeneres, it's no wonder the TV personality covered FN's "Women in Power" issue. Joined in the issue by dozens of other female designers and executives, including Sophia Webster, Libby Edelman and Jimmy Choo's Sandra Choi, Ellen shared her accomplishments on the fashion front. 
On Her Proudest Fashion Moment: "Wearing the Björk swan dress when I was hosting the Emmys in 2001."
Kevin Winter/Getty Images
On Her Design Process: "We basically took everything that I like to wear, and then if I see things that I'm inspired by, I take pictures and show them this is what I want. With everything — whether it's shoes, clothing or furniture. It's a collaboration."
On Other Influential Women: "Obviously Oprah. Where she came from and her life and what's she accomplished is pretty amazing. Hillary Clinton, Michelle Obama, Rosa Parks and whoever the woman is who invented Spanx. We have to thank her."
Most Significant Milestone: "The Presidential Medal of Freedom is a pretty big deal, but also being the first woman on the show for Johnny Carson to call me over and to sit down. Getting married and marrying my wife was a big moment in my life. I'm blessed with lots of answers to that question."