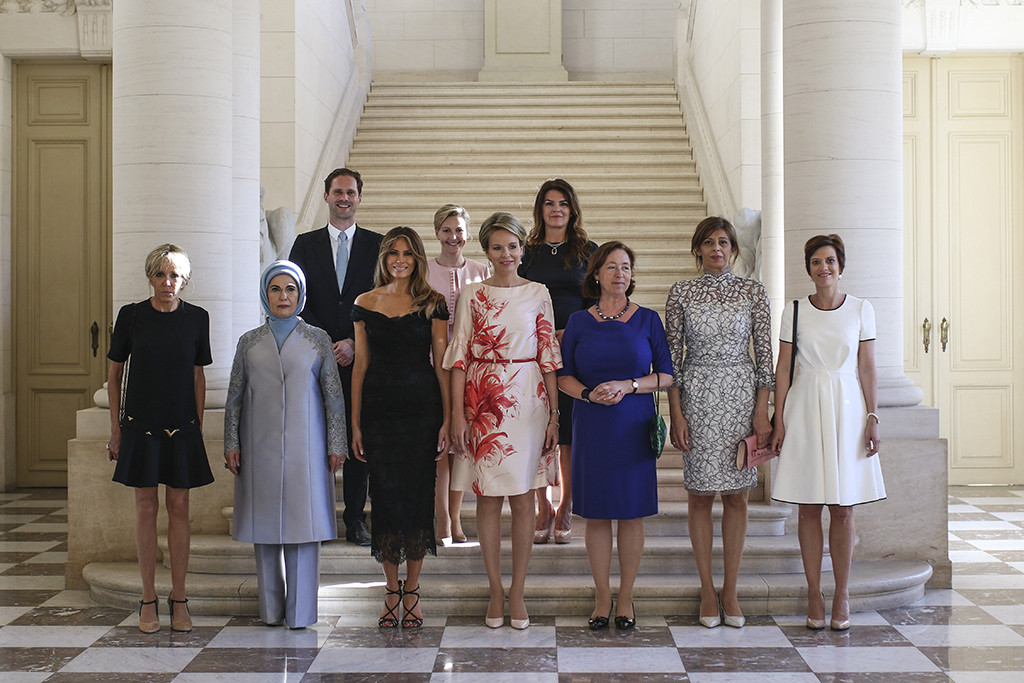 Turkish Presidency / Handout/Anadolu Agency/Getty Images
Luxembourg's First Gentleman Gauthier Destenay joined several wives of NATO leaders for a dinner with Queen Mathilde of Belgium Thursday.
The guests included Melania Trump, First Lady of France Brigitte Macron, First Lady of Turkey Emine Erdogan, partner of Bulgaria's president Desislava Radeva, partner of Belgium's prime minister Amelie Derbaudrenghien, partner of Slovenia's prime minister Mojca Stropnik, wife of NATO's secretary general Ingrid Schulerud and First Lady of Iceland Thora Margret Baldvinsdottir. The dinner took place at the Royal castle in Brussels.
Meanwhile, their husbands and partners, including President Donald Trump, attended the NATO (North Atlantic Treaty Organization) summit ceremony at the NATO headquarters in Brussels
In 2015, Destenay married Luxembourg's Prime Minister Xavier Bettel, who is currently the world's only openly gay state leader and third openly gay head of government in history. Destenay, an architect, is actually from Belgium.
The two had entered a civil partnership in 2010 and wed months after Luxembourg legalized same-sex marriage. Bettel is the first European Union state leader to wed a person of the same sex.
Bettel, a liberal, became prime minister of Luxenbourg in 2013 after more than 30 years of conservative rule.