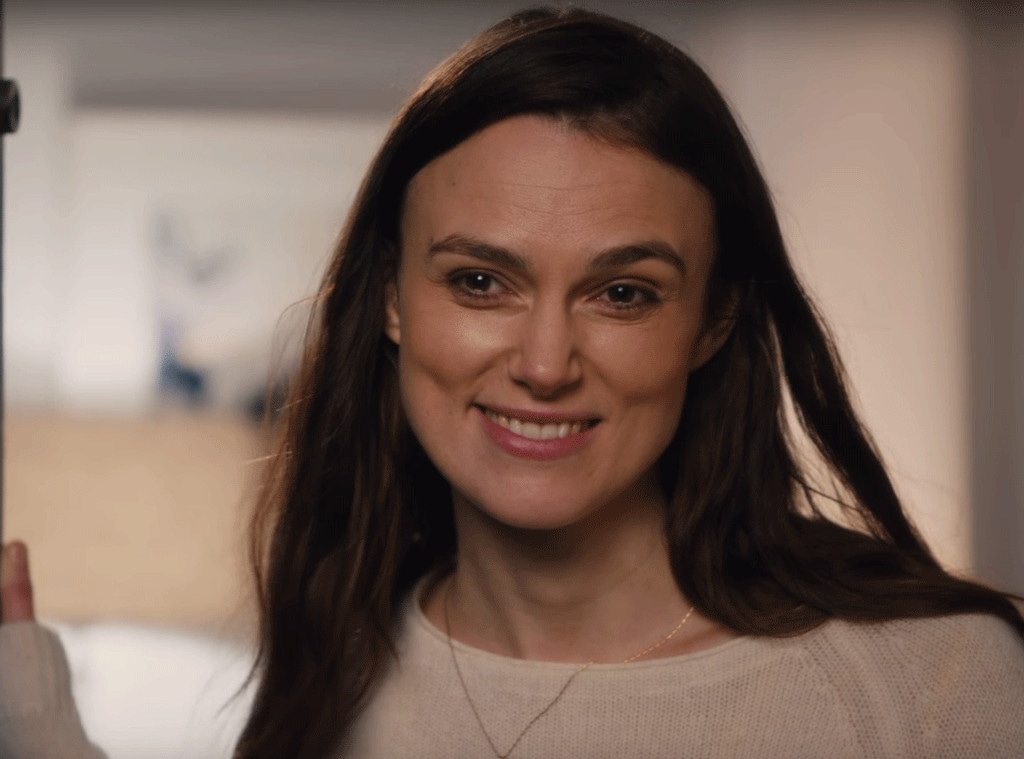 YoUTube
Once again, love actually is all around. 
NBC's Red Nose Day special aired tonight, giving us the Love Actually sequel we've been waiting months for, ever since it aired in the UK on their Red Nose Day in March. Fortunately for those of us who watch the 2003 film every year and could probably recite the entire thing if you'd like us to, the reunion did not disappoint, despite a few missing faces. 
Juliet (Kiera Knightley) found Mark (Andrew Lincoln) outside her door once again, this time with a beard and married to Kate Moss.Jamie (Colin Firth) and Aurelia (Lucia Moniz) were revealed to have three kids with another on the way, though Jamie didn't know that because his Portuguese wasn't quite good enough yet. 
Sarah's (Laura Linney) phone rang and, for once, it was her loving husband, played by Patrick Dempsey. Daniel (Liam Neeson) discovered that his son Sam (Thomas Brodie-Sangster) had been MIA for a bit because he was reuniting with Joanna (Olivia Olson), who then showed up to ask for Sam's hand in marriage.
Even Rufus, the jewelry salesman played by Mr. Bean/Rowan Atkinson, made an appearance, still going a little overboard with the giftwrap. 
Finally, the Prime Minister (Hugh Grant) danced to Drake's "Hot Line Bling" before falling down the stairs and being gently chastised by his wife Natalie (Martine McCutcheon), and then gave yet another marvelous speech, bashing Piers Morgan and explaining that despite the world's hardships, he's optimistic.
"Wherever you see tragedy, you see bravery too. Wherever you see ordinary people in need, you see extraordinary ordinary people come to their aid," he said. "Today is Red Nose Day and people are giving their hard-earned cash to people they will never meet but whose pain and fear they feel and want to fight, so it's not just romantic love which is all around. Most people still, every day, everywhere, have enough love in their hearts to help human beings in trouble. Good's gonna win. I'm actually sure of it." 
Cue the tears, cue the Beach Boys' "God Only Knows," then cue up the latest Billy Mack album because we're going to be here reveling in this for a while. 
(E! and NBC are both part of the NBC Universal family.)