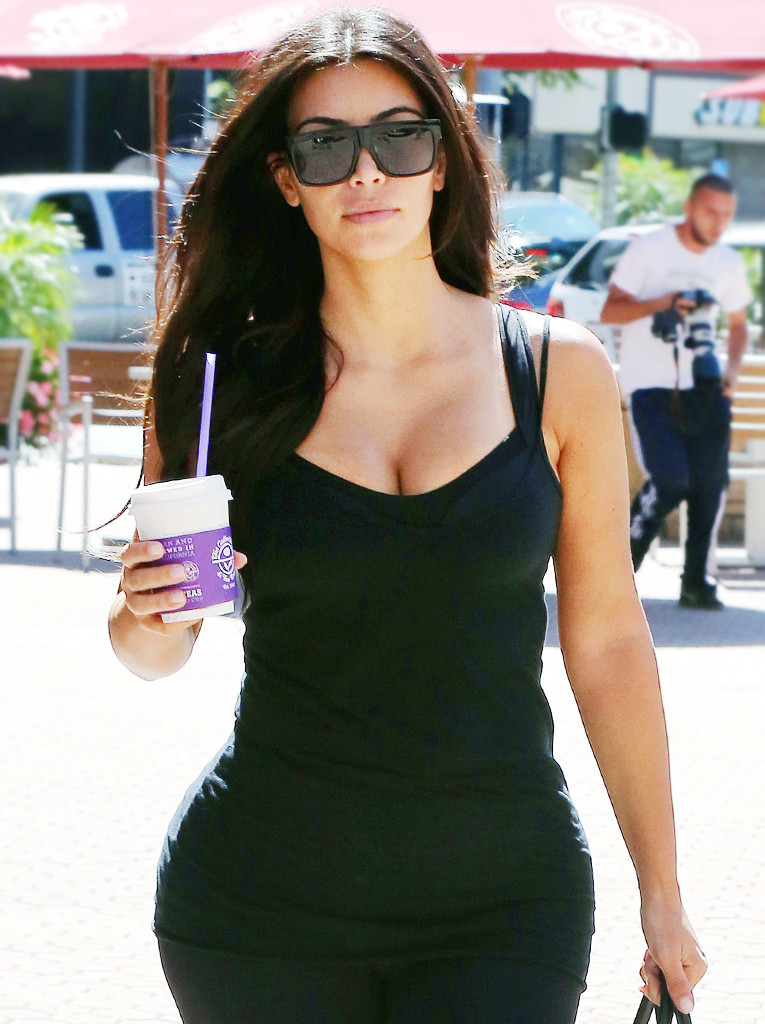 Splash News
It's time to focus on the big picture.
When it comes to fitness, most of us target the areas of the body that we feel insecure about. "My arms are too flabby," "My butt needs a lift," or "I need to get rid of these love handles"—this is what we tell ourselves when we look in the mirror. But, it's time that we take the pressure off of improving one section and focus on achieving an overall healthier, fit physique.
Barry's Bootcamp has an approach that's taking celebs by storm. This global boutique fitness studio is focused on working out the entire body, alternating muscle groups throughout the week, and focusing on full body workouts during the weekend. After the lights dim and the high-energy music goes on, instructors guide the class through a series of weight training, cardio and intense anaerobic exercise. Kim Kardashian, Jessica Biel, and Katie Holmes are just a few of the celebs that have achieved their summer-ready bodies with a little help from the bootcamp.
If you're ready to put your body goals in motion, celebrity trainer Matt Conrad from the Barry's Bootcamp in Venice, CA guided us through four essential moves. It's time to start your celeb-inspired workout!
ALTERNATION REVERSE LUNGE WITH BICEP CURL
While holding the appropriate weight for your body, step back into the lunge. As you step back into parallel position, bring your arms towards your chest and drive through your opposite heel to engage your glutes.
RENEGADE ROW WITH A PUSH-UP
With your weights on the ground, shoulder length apart, complete a traditional push-up. Once your back into your original position, bring your left arm to your chest, then your right.
SKULL CRUSHER WITH LEG LIFT
Lay flat on the ground, with weights in your hands. With your arms at 90 degree angle, lift your feet off the ground. Now, simultaneously lift your feet towards the ceiling and bring your chest and arms towards your legs. If you have lower back issues, hold your legs in a table top position. 
CHEST PRESS WITH A LEG EXTENSION
This is how to combine a bench press with a squat: Laying on your back, lift your feet off of the ground. Then, push the weights away from your chest, while bringing your knees towards your chest. 
Your beach-ready body is only a few workouts away! Keep at it!