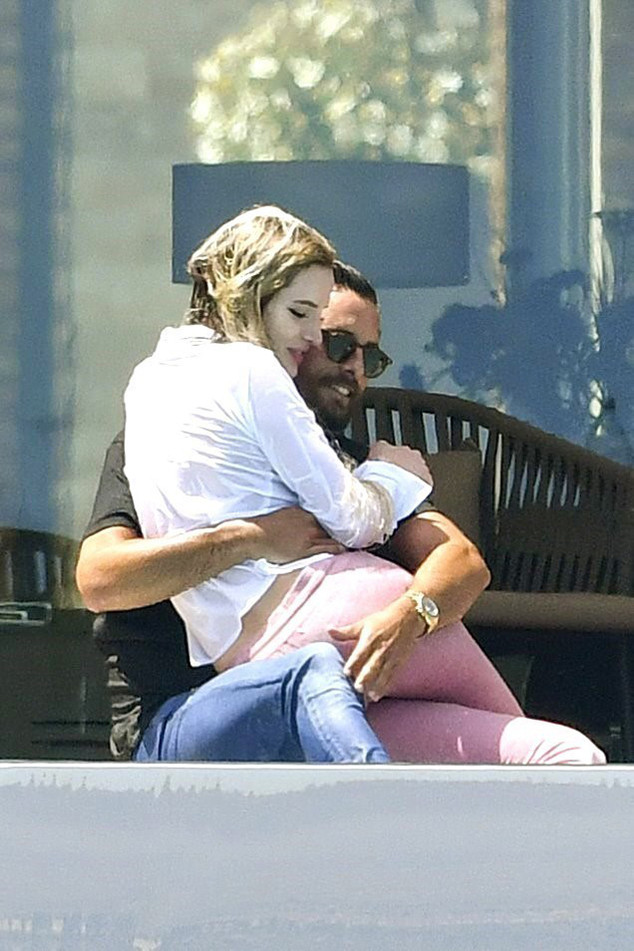 BACKGRID
Scott Disick and Bella Thorne are getting close in Cannes...really close.
The reality star and actress were spotted having fun in the sun on Wednesday in France as they shared a playful afternoon lounging by the pool, listening to music and sipping on rosé. After enjoying lunch on the terrace of their rented villa, Disick threw the Famous in Love actress and her older sister Dani into the pool.
"Scott looked on laughing as the girls screamed, but then they decided it was Scott's turn and they wanted to get their revenge," the source told E! News. "At first Scott resisted but then he gave in and let Bella push him in. He had a big smile on his face and was dripping wet."
After the dunking, Disick got out of the pool and "pulled Bella close to him and she sat on his lap to dry off," the source described. "They were both drenched in their clothes and kissing. They were laughing and having a good time."