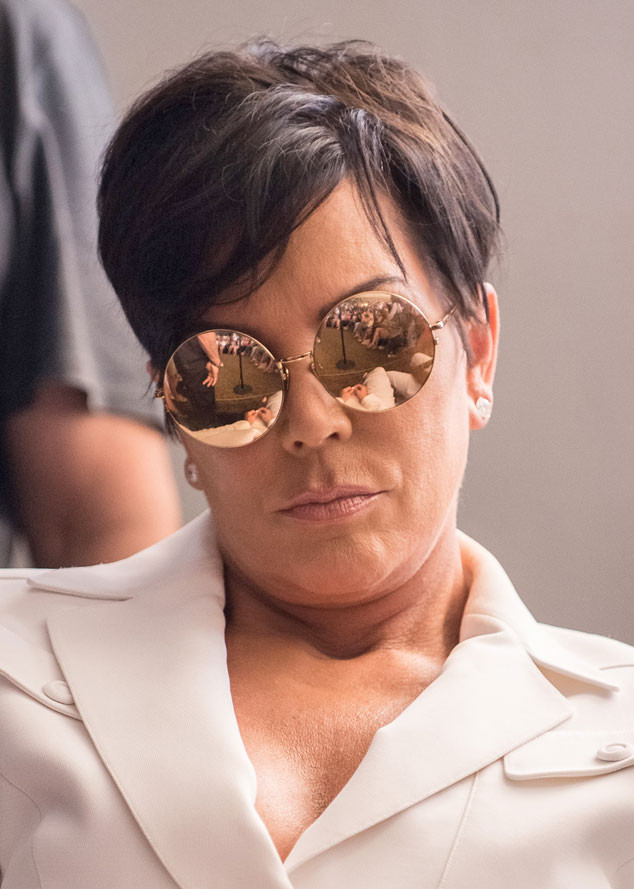 Francois G. Durand/Getty Images
Kris Jenner can sleep soundly tonight.
Three weeks ago, Joshua Jacobs was arrested for felony stalking at her home in L.A.'s Hidden Hills neighborhood; it was the third time Joshua had been busted. Kris obtained a temporary restraining order, but Wednesday's ruling extended that protection for herself and her family.
The permanent restraining will last three years, meaning he must steer clear of Kris' family. "The Jenner and Kardashian families take their safety very seriously and will vigorously pursue all remedies available to them—both in criminal and civil court—to ensure that they are protected," Shawn Holley, the family's attorney, told E! News in the courtroom Wednesday.
Joshua remains in police custody with bail set at $150,000; he will face felony charges at a later date, related to the same arrest. Per a judge's orders, he must stay 100 yards away from Kris' car, home and job, and he is forbidden from making personal contact, directly or indirectly. The former security guard, who was previously fired from working in Kris' gated community, was reminded that he is not permitted to obtain any addresses belonging to Kris' family members.
A source close to Kris tells E! News she is "scared" of Joshua and is still concerned about the safety of her children, her grandchildren and herself. The 61-year-old did not appear in court.
The Keeping Up With the Kardashians star has been forced to beef up security in recent years. She recounted one incident in a 2016 Harper's Bazaar interview. "I was sitting here at my desk, doing the five million things I needed to do, and a guy walked into my office...and he was an intruder. My stalker. Oh, you have no idea. I get crazy just thinking about it. The police were here, and then you have to file a police report. It was three o'clock in the afternoon," the momager said. "He walked in and said, 'Lucy, I'm home!'—and nobody [did anything about it]."
Kris added, "Well, let's just say, three people were fired yesterday."