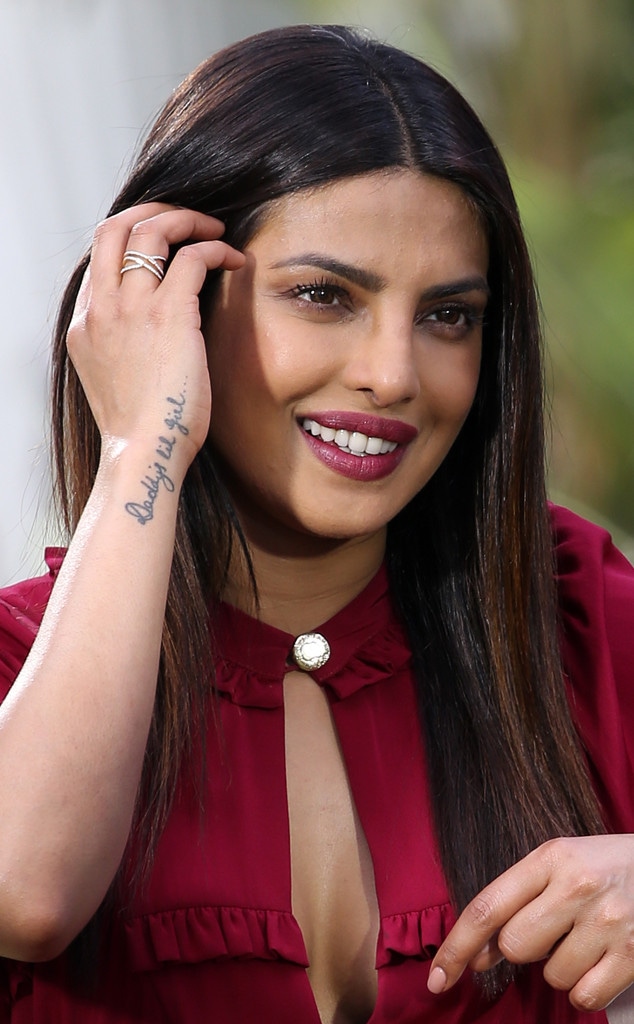 INSTARimages.com
Since Pippa Middleton's wedding, rumors have been circulating that Prince Harry and Meghan Markle may be the next ones to tie the knot—and no one would be happier to see that happen than Priyanka Chopra!
Priyanka, who has been a friend of Meghan's for a little over two years, talked about the royal relationship on The Wendy Williams Show.
"Here's the big deal, here's the big deal," said host Wendy Williams. "You're friends with Meghan Markle."
"Right..." Priyanka replied, as she nervously took a sip of her water.
The Baywatch actress knew exactly where the conversation was about to go, but made sure to take control of the topic. After Wendy announced to the audience Meghan is Harry's girlfriend, Priyanka fired back.
"Also, Meghan Markle: actress, Suits, her achievements," the star said.
Wendy agreed and pushed right on to the question on everyone's mind.
"Do you think they'll get married?" the host asked.
"I don't know. I hope so! She seems happy," said the Quantico star. "I think they look great together."
Priyanka, who talked about the chaos of the paparazzi previously in the interview, made it clear she was Team Harry/Meghan. Still, she doesn't want to put any more stress on the private pair.
After Wendy asked if they are going to get married, Priyanka replied, "I hope so. I mean, no pressure. High-profile relationships are so stressful anyway. As a friend, I wouldn't like to add on that at all."
The two, who have been seen together in Malibu, often call each other to talk, but the focus tends to be more on Priyanka.
"We talk more about my stress than hers. She doesn't seem to have any," the actress said with a laugh.
So, now the big question is: if they do get married, would Priyanka be a bridesmaid?
"I don't think I'm that close to her," the 34-year old said. "I don't know that. I mean, I've known her about two years now. We randomly met at a party and got on really well. So, I don't know. Once I get the invite—if I'm even invited."