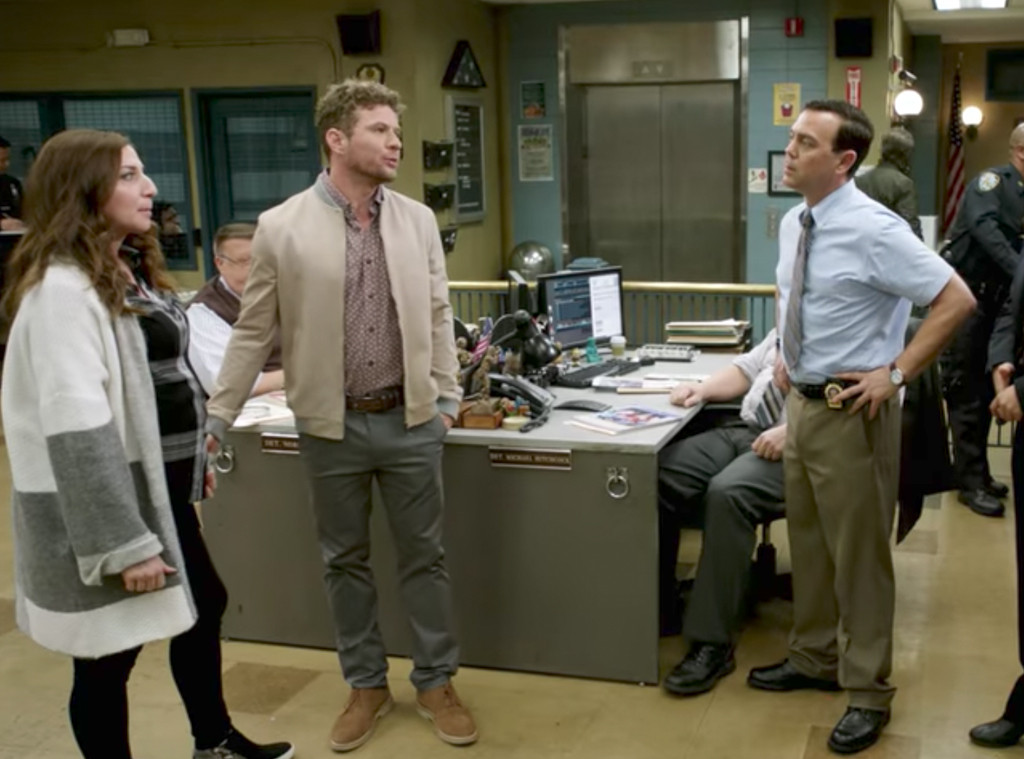 YouTube
Milton Boyle, you are the father! In the Tuesday, May 23 season finale of Brooklyn Nine-Nine, Gina (Chelsea Peretti) revealed the father of her baby is in fact a Boyle, much to Charles Boyle's (Joe Lo Truglio) delight.
"Oh my god, he's here. You guys, try not to puke all over yourselves when you see him," Charles said…and then Milton Boyle was revealed to be none other than Ryan Phillippe. Safe to say there was no puking.
"Charles is pretty upset and talks about my character, Milton, as if he's the black sheep of the family," Phillippe said.
Milton left high school in his junior year…to become a professional snowboarder. Now he owns a winter apparel company that donates snow to the poor. "Water," Milton said succinctly.
"The Boyles can't understand my character's success," Phillippe said.
"He's done nothing wrong at all. I think that's the whole joke of it is that Charles just doesn't see Milton as the hot hunk that he is," Lo Truglio said.
"Hot hunk" indeed!
The one-hour finale also featured guest star Gina Gershon as Lt. Hawkins, the dirty had of the task force Jake (Andy Samberg) and Rosa (Stephanie Beatriz) joined. But Lt. Hawkins was too cunning for Jake and Rosa and ended up framing the two of them for bank robbery—and they were found guilty!
Brooklyn Nine-Nine will return to Fox this fall.