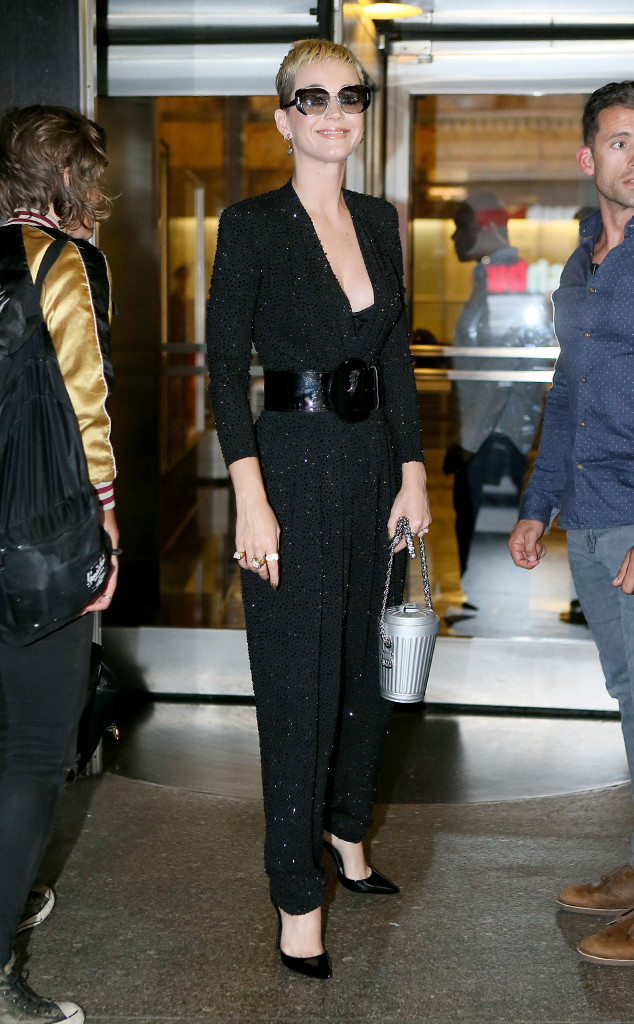 BACKGRID
Katy Perry is singing all the way to the bank.
As reports swirl over the Grammy nominee's alleged salary as a judge on the rebooted American Idol, the songstress is taking all of the naysayers to task over her new pay stubs. According to TMZ, Perry will reportedly make $25 million for the gig.
"I'm sure that you hear in the news people talking about you and the whole American Idol situation that's come out. Does that ever irk you that people are talking about how much money you make or how much they paid you to be on that show, or are you like 'Yup, I deserve every last penny'?" 103.5 KTU's radio host Carolina Bermudez asked Perry.