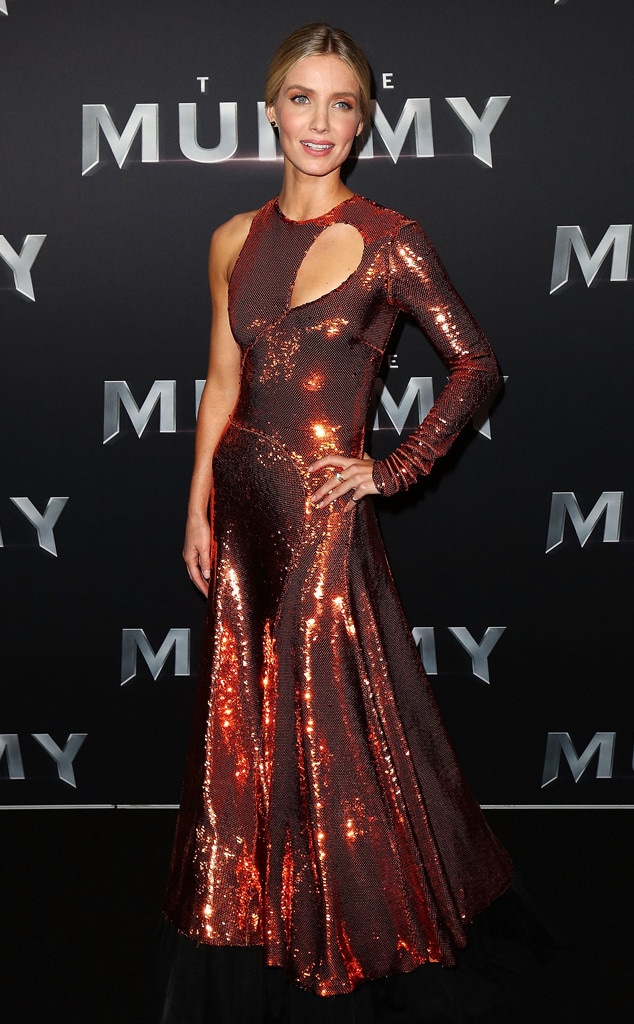 Brendon Thorne/Getty Images
With the summer just starting, everyone's about to become familiar with Annabelle Wallis. The 32-year old actress is playing alongside Tom Cruise in this year's highly anticipated summer blockbuster hit The Mummy.
And while there are many fun facts to know about Annabelle—like her uncle is Richard Harris aka the original Albus Dumbledore—here are five that really stand out!
1. She Once Worked for Madonna: Annabelle took on the role of Arabella Green in the 2011 film W.E., which was co-written and directed by none other than the queen of pop herself. Unfortunately, the movie based on the real-life story of Wally Winthrop wasn't exactly a box-office success.
David M. Benett/Dave Benett/Getty Images
2. Her Best Friend Jared Leto Gives Her Some of the Best Advice: "He once told me, 'Annabelle, film is forever. What you leave behind stays forever.' I think about that all the time," she told Elle. "I've done enough terrible things that will be around forever. If I get a voice, I need to make sure I use my brain, my words, my intellect and my world view in a way I'm proud of."
3. She's Reportedly Dating Chris Martin…and She Helped Him With His Latest Album:The Coldplay lead singer allegedly saw a sky full of stars in the English actress. The two have been reportedly dating for almost two years. Annabelle even provided vocals for his track "Up&Up" off of the band's latest album A Head Full of Dreams.
4. She's a Fan of Stand-Up Comedy: After seeing a show at Largo in Los Angeles in November, the star posted on Instagram a photo of Adam Sandler with the caption, "I got to see this genius and others @largolosangeles last night with #juddapatowandfriends .@juddapatow #adamsandler such a treat! too funny for words."
5. Flowers Are Her Favorite: With one scroll through the actress's Instagram postings, it's easy to see a common theme – flowers. She frequently posts photos of arrival bouquets, wild flowers and other arrangements she sees while traveling the world. "How a flower can make you feel," Annabelle captioned one photo with five heart-eyed emojis. "Sending you all some."
The Mummy hits theaters on June 9.
(E! and Universal Pictures are both part of the NBCUniversal family.)