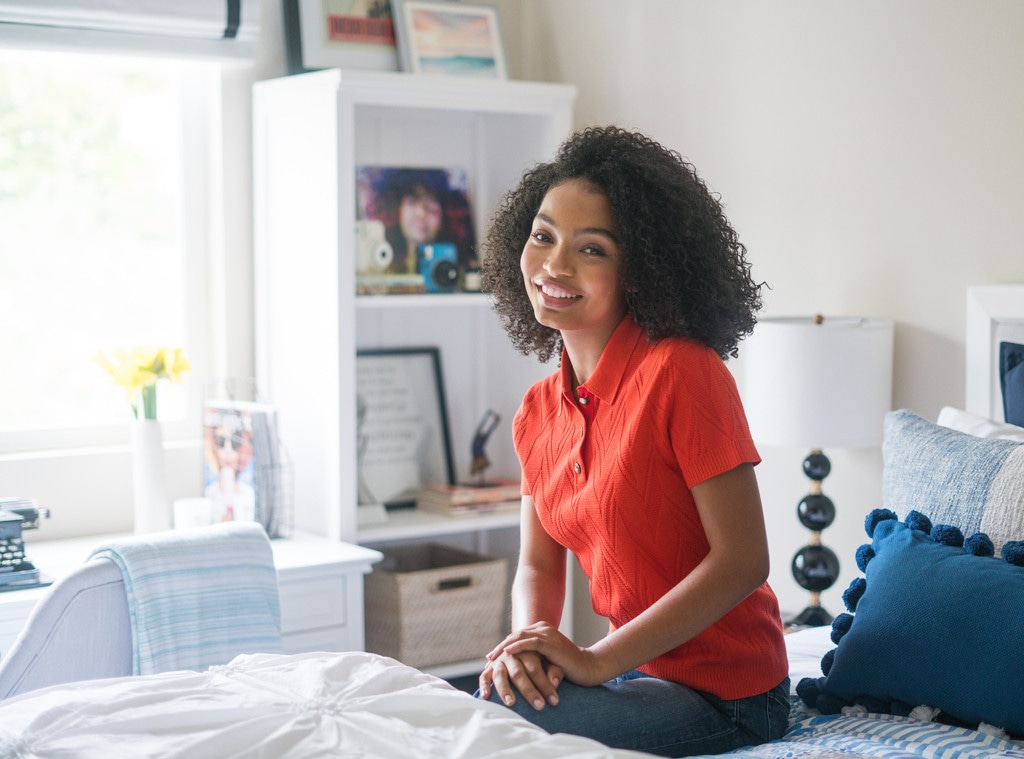 Dustin Walker for Laurel & Wolf
Yara Shahidi is just like any other teen—her bedroom is her safe haven.
As she juggles college prep, senior year of high school, homework, chores, her role on Blackish (plus, a potential spinoff with a starring role) and public appearances, this 17-year-old needs a place of refuge more than the average person. "My room is really the center of how I run my personal empire. It's the center of it—the kingdom and the castle," she said.
The actress enlisted help from PBTeen and the Laurel & Wolf online interior design service to create a room fit for a queen...or a Harvard student. The designers prioritized a place to study, while keeping the interiors youthful and lively. The result: a functional, cool-toned space that represents Yara's authenticity and interests.
"I feel like it's a more mature Yara than my old space," she stated after her décor makeover. "I can choose whether I want to listen to music and get some work done or have a mini dance party or whatever it might be."
Ready to take a tour of the actress' adobe? Keep scrolling
"It was a room just to basically go to sleep in and then wake up and do other things in. But now, [with the help from Laurel & Wolf], I can LIVE in my room," the actress said. 
It looks like it's time to revamp your space.