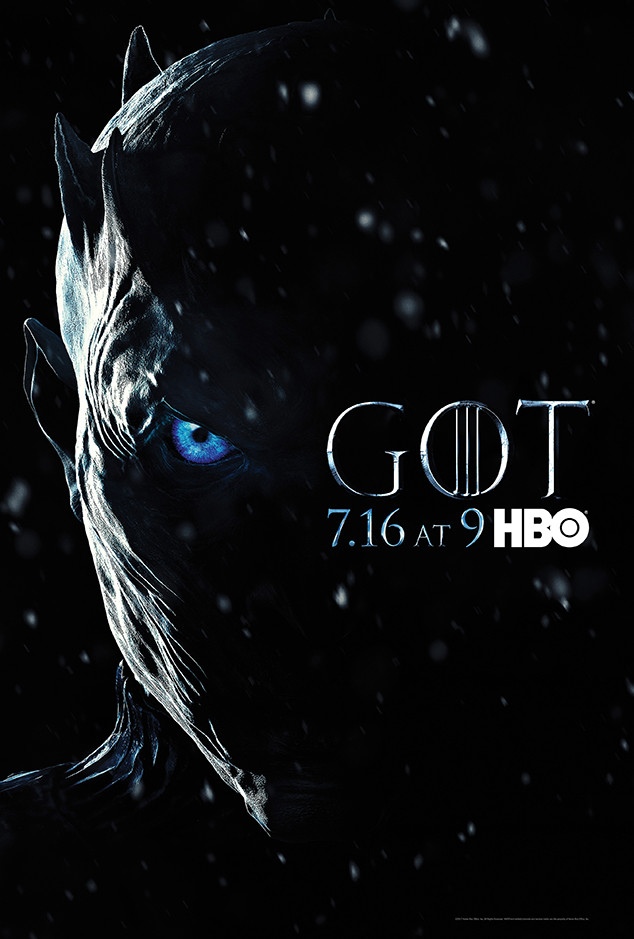 HBO
Forget winter, the Night King is here.
Game of Thrones fans, we're less than two months away from the season seven premiere, and HBO is rewarding our seemingly unlimited well of patience with a new poster. The good news? It's a new poster! The bad news? It's creepy AF!
In the latest key art, the Night King is front and center, and like Jon Snow (Kit Harington) warned, it looks like he's bringing the storm. Or at least he will be on July 16, when season seven officially premieres. HBO also released an animated version of the poster, in case you wanted to lose even more sleep tonight.