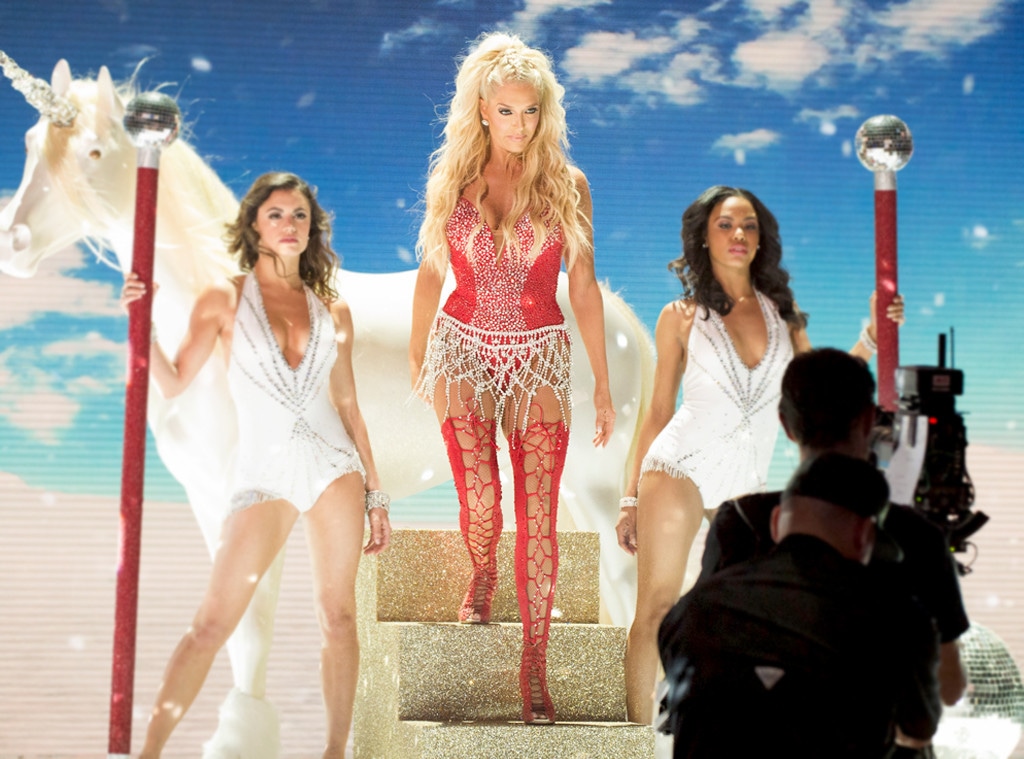 ABC/Eric McCandless
The Dancing With the Stars' Season 24 finale may be tonight, but those tans will live on…for at least another week.
Whether you're a fan or not, you instantly recognize the show's sexy costumes, glam beauty looks and very golden tans. There's a whole team behind the scenes just dedicated to getting the stars and their partners glowing for the judges. Sure, sometimes it can be a little overdone, but you can't deny how healthy, contoured and tone a good tan makes finalists and former contestants, like Erika Girardi, look. If only we had professional spray-tan artists at our beck and call. If only we had the budget to afford them.
Enter: Dancing with the Stars Sunless Collection by Norvell—yes, a whole at-home tanning line to get you that dancer radiance. We'll admit it: At first, we scoffed at using the product, especially when it touts anti-orange ingredients. Not to mention, there are a million tanning products available, from affordable ones you use can in the shower for a gradual glow, like Jergens Natural Glow Wet Skin Moisturizer ($8.69), to new launches containing hydrating ingredients, like James Read Coconut Tanning Melt ($34.96). So why opt for a product that could result in a crispy-looking, if not cheesy, sunless tan? Well, why not?
We tried a few products from the Dancing With the Stars Sunless Collection—and here's what happened.
Watch:
How to Prep for a Spray Tan Like a Pro
As you can see, the result looks pretty good! After waiting for the gradual tan to develop and using the airbrush spray, we got a tan that looked healthy, even and, most importantly, natural. We were shocked to see how subtle the result was—compared to what we thought it would be. Though, the packaging did say that if you have fair skin, you'll likely need to apply more. The best part? It's almost dummy-proof, even for beginners. There were no splotches or drastic streaks. If you don't like what you applied, you can easily wipe off product before it set.  
The only negative is that the products didn't live up to its brand name. We were expecting Dancing With the Stars drama, more bronze, more sparkle, for better or worse. But, instead, you get a proper product that offers realistic results. The pricing is a little high, but for a tan worthy of a Mirror Ball trophy, it might just be worth it.