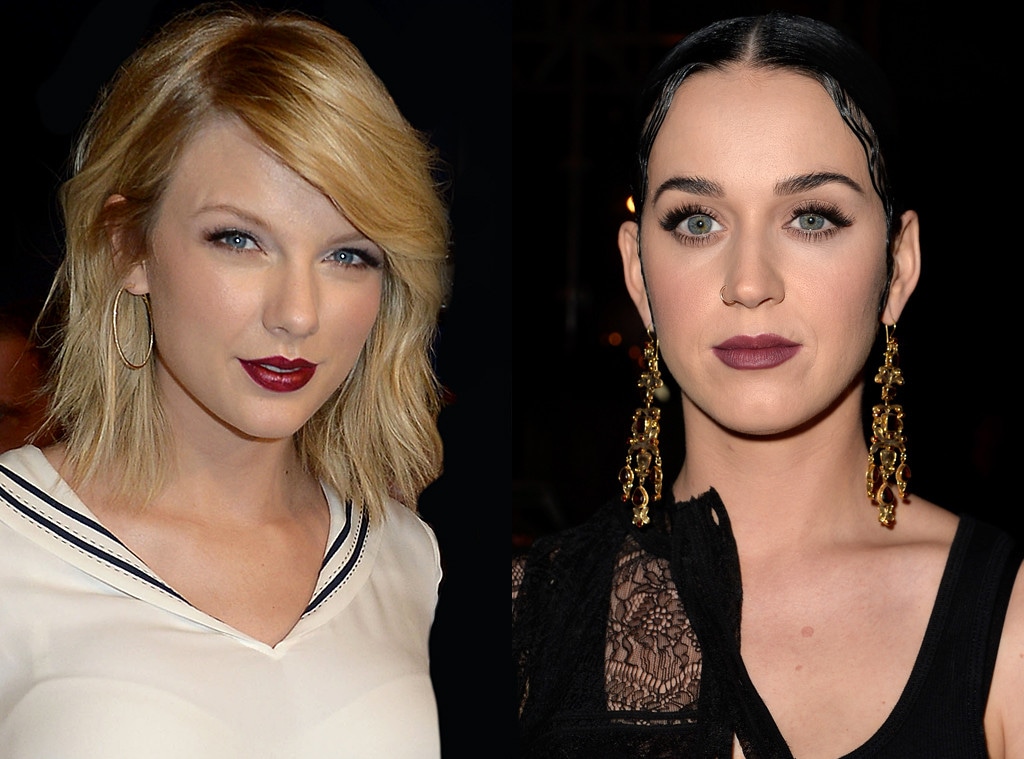 Gustavo Caballero/Pascal Le Segretain/Getty Images
Bad blood indeed. 
Katy Perry was not holding back when, during her Carpool Karaoke that aired during tonight's Late Late Show Primetime Special, James Corden followed up a jam sesh to "Swish Swish" with a question about the alleged beef between her and Taylor Swift. 
"There's a situation," Perry said. "Honestly, it's really like she started it, and it's time for her to finish it." 
In case you've been a bit out of the Perry/Swift loop, the two have been publicly feuding for a few years now without really calling each other by name, or even unfollowing each other on social media. Many people believed Taylor's "Bad Blood" to be about Katy, and now, it appears that "Swish Swish" is Katy's response. 
While she didn't directly confirm that the song is referring to her feud with Taylor, Katy did have a lot to say about the feud in general.
"I tried to talk to her about it and she wouldn't speak to me," she tells Corden in the video, and he tries to confirm that there was a phone call. 
"I do the right thing any time that it feels like a fumble," Perry says. "It was a full shutdown and then she writes a song about me, and I'm like, OK, cool, cool, cool, that's how you want to deal with it? Karma!"
And she wasn't done yet.
"But what I want to say is that I'm ready for that BS to be done. Now, there is the law of cause and effect. You do something, there's going to be a reaction, and trust me daddy, there's going to be a reaction. It's all about karma, right? I think personally that women together, not divided, and none of this petty bulls--t, women together will heal the world." 
Perry agreed "100%" that if she were to get a text from Taylor saying "the beef is off the grill," as Corden put it, she would take that beef off the grill. 
Then Corden started playing "Roar," and it was back to what Carpool Karaoke is all about. But man, what a ride. 
The Late Late Show with James Corden normally airs weeknights at 12:35 a.m. on CBS.