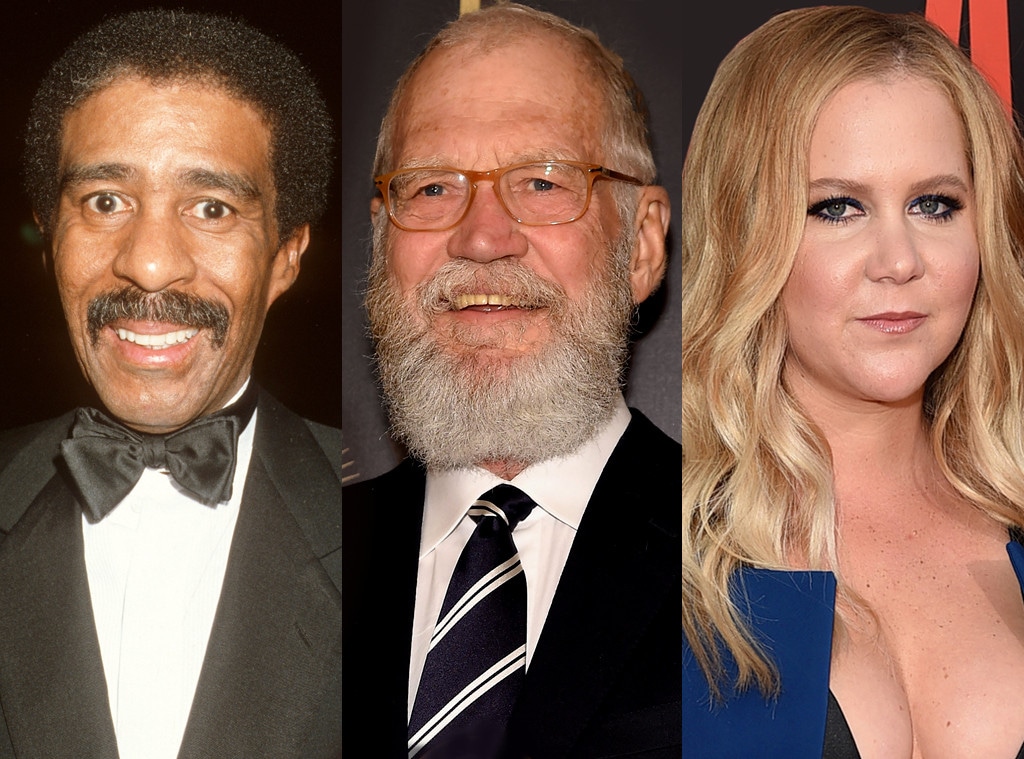 Getty Images
In David Letterman's world, there are few comedians who stand out in the crowd.
The former late-night show host was asked by GQ magazine who he thought was funny today, and he listed off several famous faces.
But it was one comparison that Letterman drew that caused a few heads to turn.
"The Oh, Hello boys—Nick Kroll and John Mulaney—they, to me, are the funniest thing I've seen in years," Letterman began by answering.
"I think Norm Macdonald is without peer. Amy Schumer…I don't want to say she's like Richard Pryor, because that doesn't make any sense, but I think she's a real breakthrough."
Watch:
Amy Schumer & Goldie Hawn Explain Their Special Connection
The 70-year-old continued, "I remember being at The Comedy Story when he would come in to work on new material. His frank candor regarding his sexual activity was, to me at least, pretty pioneering. You didn't see that stuff on The Tonight Show."
Letterman added that the Snatched actress and comedienne reminds him of Pryor's openness and points out that she's paved the way for a new generation of women in Hollywood.
"I kind of see Amy Schumer as having done the same thing for women. Both of them seem to be the ones who were just [like], 'I'm confident in this. This is who I am. And I can make it funny.'"
Amy has yet to weigh in on the comparison, but odds are high that she'll take to social media to react in some way.
Letterman also opened up about the death of legendary comedian Don Rickles.
"There really was nobody after him who was like him. He ended up, in the truest sense of the word, being unique. If you look at the old Tonight Show, that is officially all gone. That kind of show business: working in the lounge in Las Vegas, making fun of Frank…It's all gone. The people we're left with I think are pretty good, but I don't automatically see an evolutionary connection."