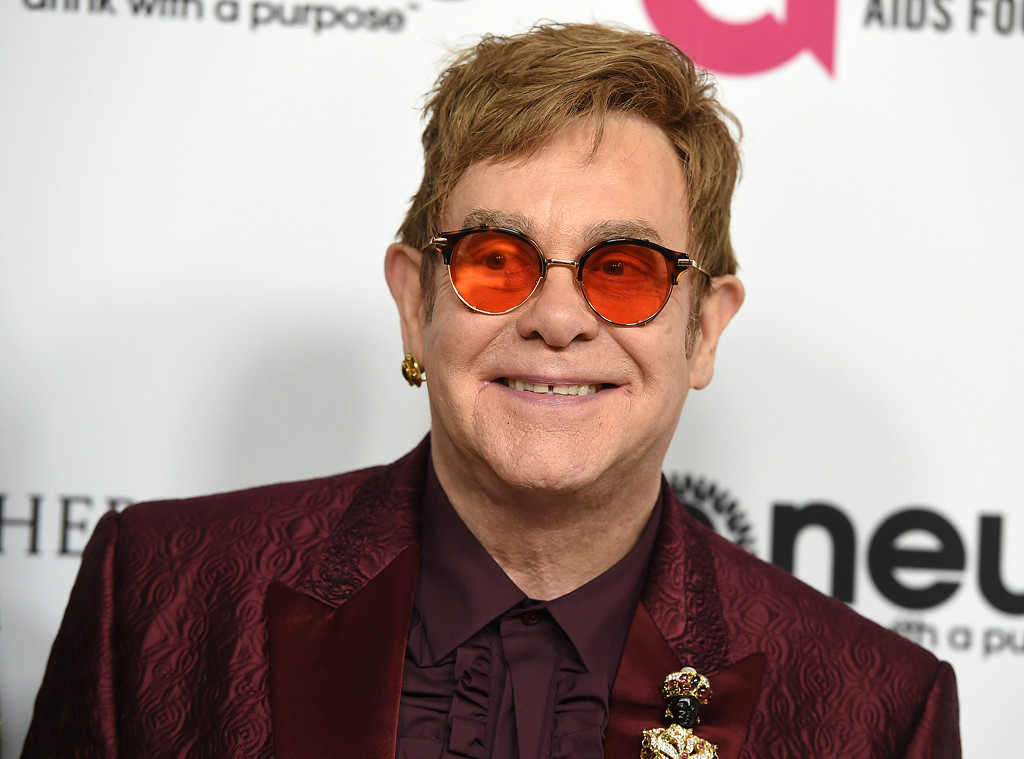 Jordan Strauss/Invision/AP
In his first public appearance since his health scare in April, Elton John threw some major shade at what he is calling the "MTV generation." While talking to an audience at the Cannes Film Festival, Variety reported the "Tiny Dancer" singer was candid with his thoughts on music that came after him.
"We were before the MTV generation and I'm glad we were because we were real artists," said the eight-time Grammy winner, who was with his longtime songwriting partner, Bernie Taupin.
While the "Bennie and the Jets" singer never specified anyone in particular, it was clear there are many artists that do not meet his approval.
"The MTV generation brought along a lot of people who were great but a lot of people who just made videos," said Elton. "So a lot of the artistry went out of the music."
However, the musician did have some positive notes about music videos as a whole.
"Visuals—whether it is a painting, a drawing, a piece of film, a video—enhance music," he said. "You get to use your imagination; you get into it."
Elton was speaking on behalf of his YouTube competition "Elton John: The Cut," which asked fans to create music videos for "Rocket Man," "Tiny Dancer" and "Bennie and the Jets." It was created to celebrate the 50th anniversary of Elton and Bernie's career together.
Not only did Elton and Bernie judge the competition, but they were accompanied by Moonlight director Barry Jenkins, former DreamWorks CEO Jeffrey Katzenberg and Melina Matsoukas, the brains behind music videos like Beyoncé's "Formation" and Rihanna's "We Found Love."