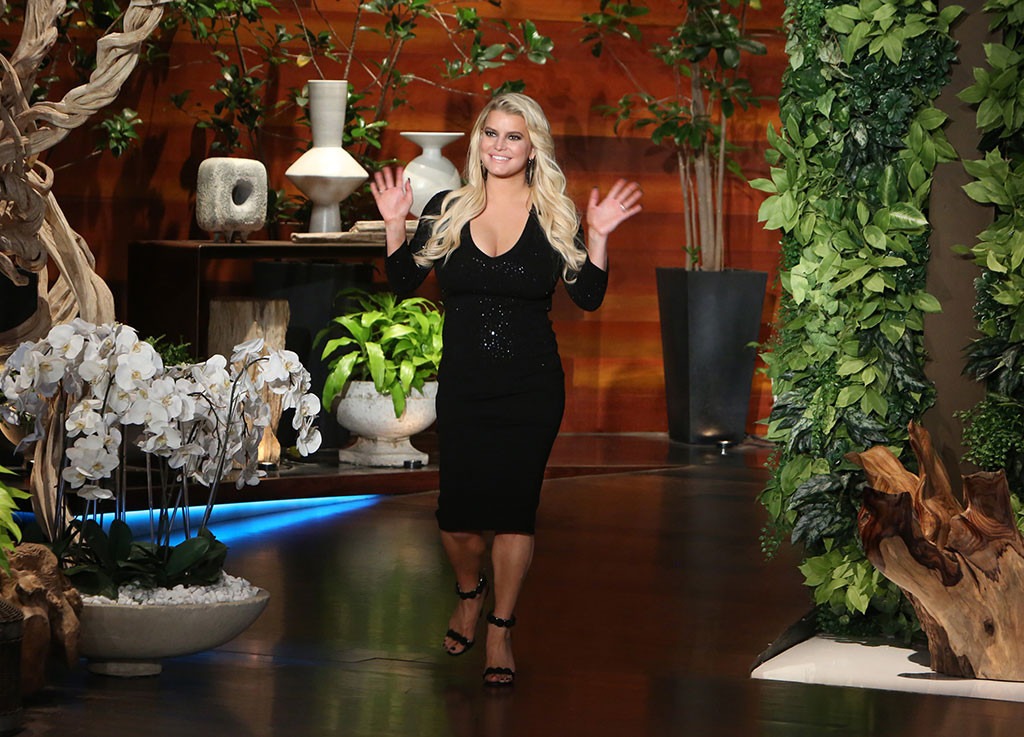 Michael Rozman/Warner Bros.
Jessica Simpson had a "very exciting" announcement to make on The Ellen DeGeneres Show Monday, and it wasn't something anyone expected. "I'm not pregnant on your show!" she said.
"Are you sure that you're not pregnant?" host Ellen DeGeneres asked. "I heard that you were."
"Oh, gosh!" the fashion mogul replied. "We had an IUD. Nothing's gonna get in that uterus!"
Resisting the obvious joke, DeGeneres smiled and said, "I'm not touching that."
It'd been four years since Simpson's last appearance on the daytime talk show, and as DeGeneres reminded her, "You only show up here when you're pregnant." But Simpson, who has a daughter and a son with husband Eric Johnson, promised she's "not having a third" child.
"They're too cute!" she reasoned. "We really can't top that."
Simpson and Johnson have been together "coming up on seven years," the former pop star told DeGeneres, who jokingly questioned her guest's math skills throughout the interview. "That's a long time. I don't know if I've ever had a seven-year relationship, other than with a woman. No, not that! No! I mean, my besties that understand me. Seven years, I..." After DeGeneres asked what they "like to do for fun," Simpson replied, "He kind of likes TV shows, but then he snores through them. So, I guess I like that. He golfs; I don't. We love our kids and I like to get a back massage—every night, since I was pregnant, hands down. Even if things aren't going great and he's still snoring somehow, he knows how to massage my back." DeGeneres said it's impossible for Johnson to be asleep while massaging her, but Simpson said, "His hands somehow find me!"
A little later, DeGeneres congratulated Simpson on her billion-dollar business.
"Isn't that awesome? It can happen for anybody!" she giggled, adding that the 11-year-old company is only getting bigger. "We're always expanding. There's nothing out of reach for us."
Simpson, who no longer has a record deal, also confirmed that she's working on new music and plans to release it later this year. "It's been a long time. My husband has never really seen me perform...It is so exciting. I bought Ozzy Osbourne's house, so it has this presence of like, 'Ah!'"
The singer explained that there is a recording studio in the basement. "Just go underground and see what happens. I probably have about 38, so maybe 36 or 39 [songs written so far]. I have to play it for you, because I think you'll be impressed," Simpson said. "I'm impressed with myself!"