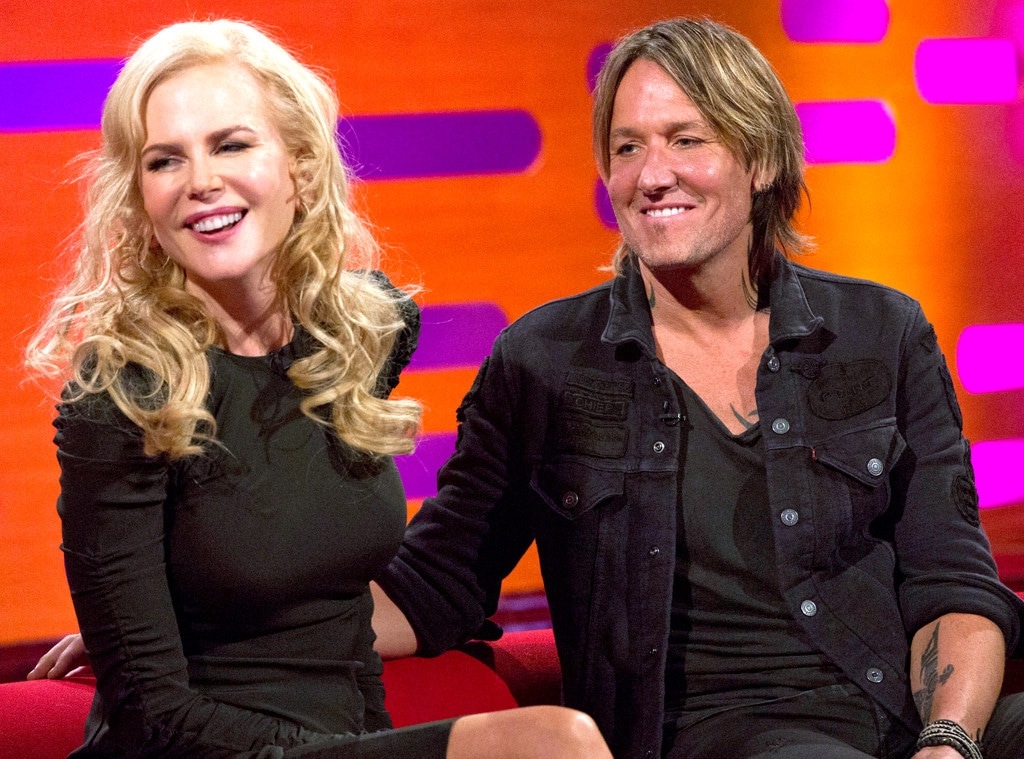 PA Images/Sipa USA
Awkward!
While appearing on The Graham Norton Show alongside her longtime husband, Keith Urban, Nicole Kidman was asked about another famous man in her life—Colin Farrell. 
The acting duo are set to star in two upcoming movies opposite each other, so naturally, the films came up in the conversation. However, the chat suddenly fell into uncomfortable territory when they got on the topic of her rather intimate scenes. 
"I had to give him a sponge bath and it took about a day!" she said of Farrell in The Beguiled. When asked if those scenes are awkward, she responded with, "Considering what Colin and I did in The Killing Of A Sacred Deer, that was nothing."
"Can we move on? My husband is on the show!" she quickly requested. 
Jokes aside, the husband and wife of more than a decade always appears to be rock solid whenever they are together. Plus, Urban already has something in store for his wife's 50th birthday, which is still a full month away.
"I got a lot of good stuff planned," he told the host. "She's not good with surprises at all."
"I actually break out in a cold sore if I have a surprise," Kidman revealed.  
And the award for most eccentric interview goes to...